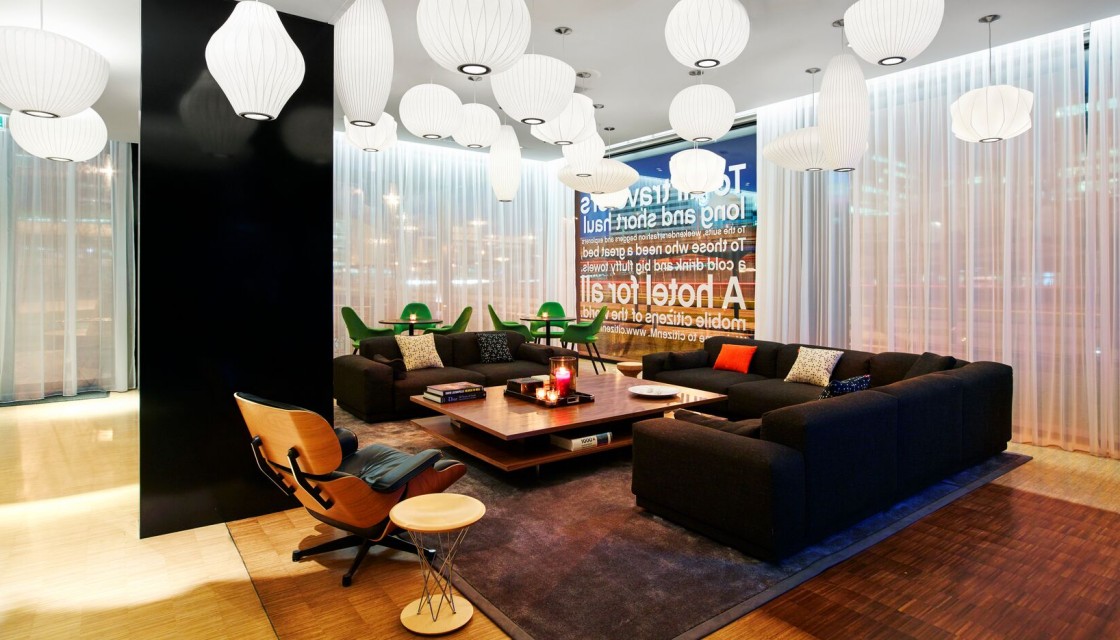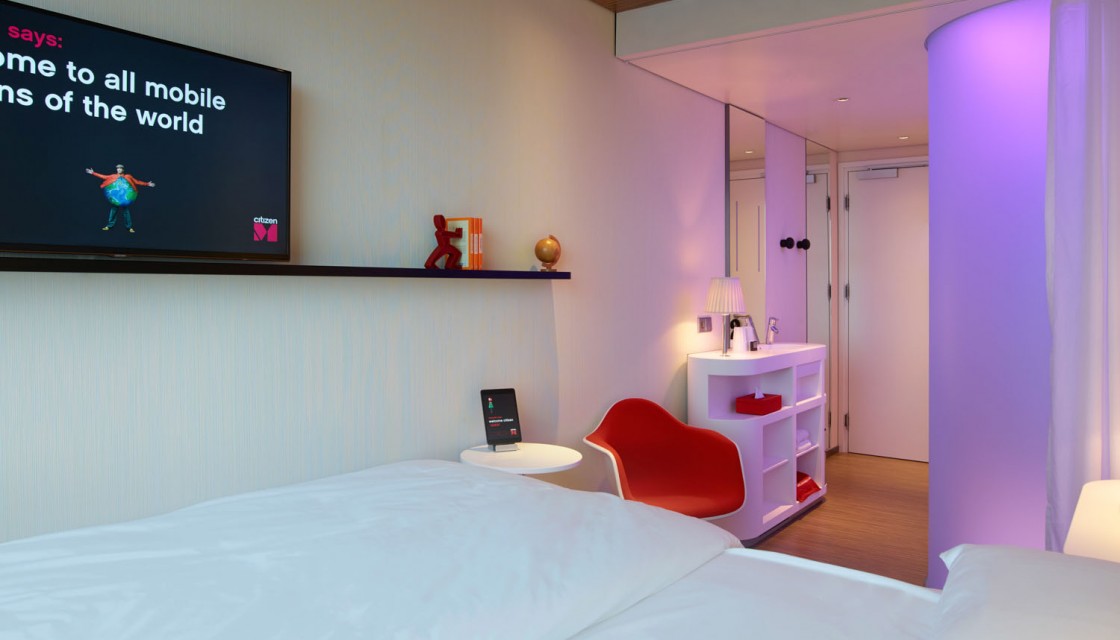 book your stay
walk
4 mins from Arrivals 4
ride
20 mins train to Amsterdam Centraal
see
Dutch Masters art at Schiphol
big fun, smart size
The citizenM room has affordable luxury coming out of its ears, including an XL king size, the softest, fluffiest pillows known to mankind, ambient mood lighting and free wifi.
sleep marathon this way
The citizenM bed is a gigantic 2 metres by 2 metres with the finest luxurious Italian linen and pillows fluffier than a baby duckling and is ideal for sharing or enjoying all by yourself. But only 2 citizens max allowed per room, so sorry - no parties.
lights, blinds, movies...
There are times when you don't want to get out of bed for ANYTHING... not even to switch off the lights or turn up the aircon. With citizenM in-room tablet, you don't have to! Now with a swipe of your finger, you control the lights, blinds, temperature, TV, movies and even the colour of the room. You're welcome. Now stay in bed.
nice smelling citizens
The citizenM rain shower has been specially designed to wash away even the harshest jet lag from the longest-haul traveller. So if you've just stepped off a never ending flight, and you're not sure if it's morning, afternoon or the middle of the night, step under the water jets and you'll feel fresh as a daisy and wide awake. There's even citizenAM and citizenPM shower/shampoo – specially developed by the talented noses responsible for creations by Comme des Garçons, Viktor & Rolf and Helmut Lang to trick you into believing it's daytime (or night time).
4-minute walk from Schiphol Airport
18
minutes by train to Amsterdam Centraal
address
citizenM Schiphol Airport hotel
Jan Plezierweg 2
1118 BB Amsterdam
livingroom
livingroom
A living room in a hotel? Why not? We want you to feel at home, even if your home is 5,000 miles away. The entire ground floor of the citizenM Schiphol Aiport hotel is yours for relaxing, eating, surfing the superfast Wi-Fi, sipping a cocktail, working and even meeting friends. You can even get a little high-brow if you like – there's art and books galore.
canteenM
canteenM
If your jetlag is telling you it's lunchtime at 4.00 AM, who are we to argue? Our canteenM is open 24/7 – the cosy kitchen where the coffee is always brewing, the pastries are always flaky and the sandwiches are always tempting. And when it's really breakfast time (according to Dutch clocks), dig into our fresh continental breakfast of delicious local favourites – our famous flaky pastries and amazing hot coffee included, of course. Eet smakelijk!
sign up to get at least 10% off
we balanced your cheaper room with extra-fluffy pillows
societyM meeting rooms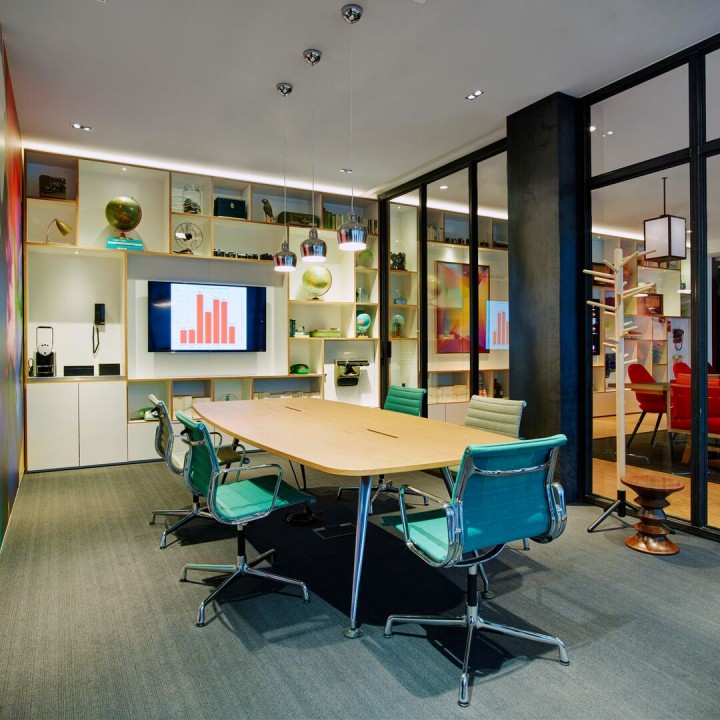 societyM meeting rooms
When your ideas are too big for a piece of paper, and your brain needs more stimulation than a boring beige boardroom could ever provide, there's just one thing to do – book a societyM creative meeting space at citizenM Schiphol Airport! Six meeting rooms for up to 14 high-altitude thinkers are easy to book online in only 5 steps – for AM, PM and all-day busy bees.