New York Times Square hotel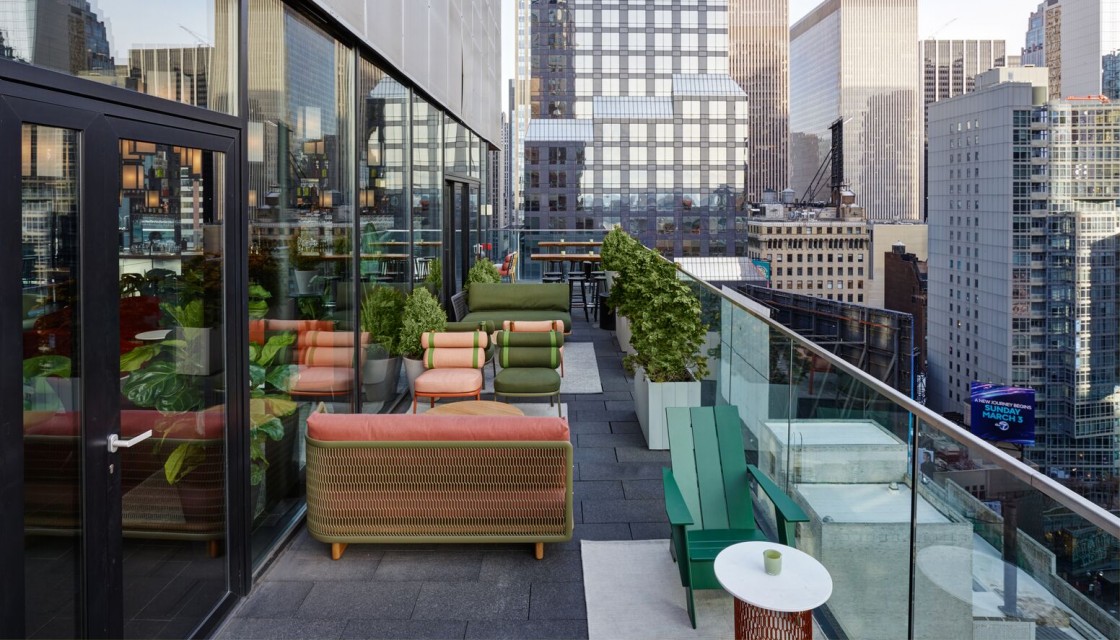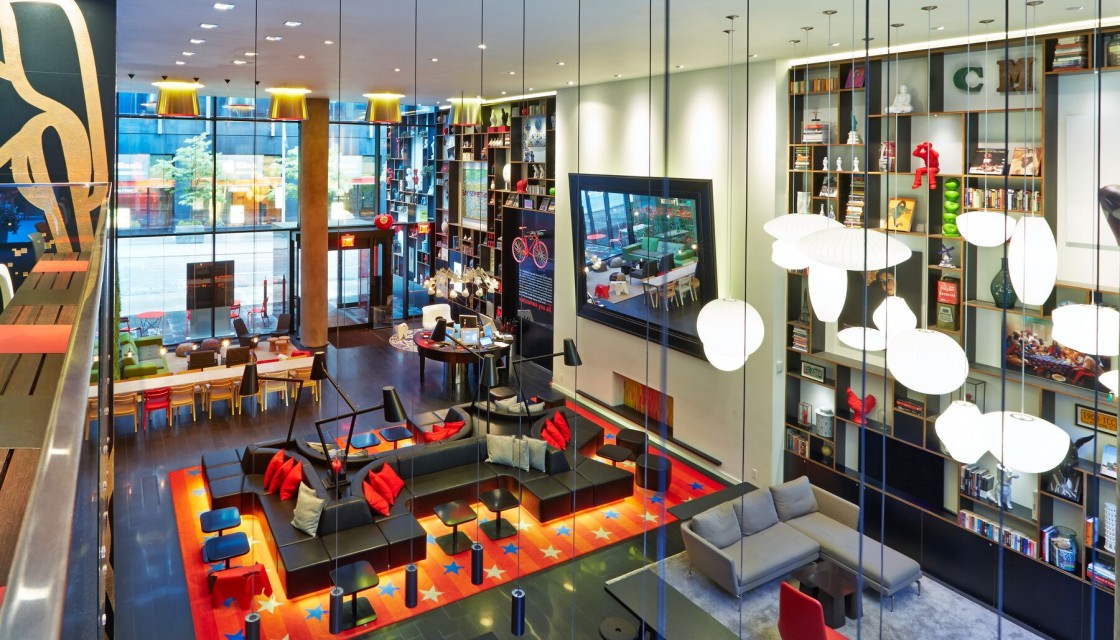 book your stay
relax
10 mins walk to Central Park
photo op
4 mins walk to Times Square
workout
20th floor gym and terrace
your nose will thank you
Unlike in other hotels in New York City, in the citizenM room you will find bespoke smellies, specially developed by the "nose" responsible for creations by Comme des Garçons, Viktor & Rolf and Helmut Lang. Because mobile citizens are constantly on the go, unpacking seems pointless, so we don't facilitate it. Instead, all rooms have a large drawer under the bed, big enough to store an opened suitcase, saving both time and space. There's also some hanging space, too.
shhhhh, citizen sleeping
The citizenM bed is so big you're in danger of getting lost, and so comfy you're in danger of not getting out. At our cool, luxury hotels, our Sealy mattress, fluffy pillows and the finest Italian linen don't exactly help. It's heaven by yourself, but more fun to share (only 2 citizens to a room though, please). We don't do twin beds, baby cots, or extra beds. Sorry – this New York hotel just doesn't roll that way.
pilot your room
Tablet mood pad: Megalomaniacs will love the innovative MoodPad tablet. It lets you control the entire room, including TV, window blinds, temperature, coloured lighting, and wakeup alarm themes (from romance, to business to, er, thundering elephants) all from the comfort of your XL bed. What other cool New York City hotels would give you so much freedom? No more messing around in your underpants trying to work out the air con controls or how to switch the lights off.
out-of-towners, make Midtown Manhattan your (temporary) home
3
subway stations nearby (49 Street, 50 Street, 50th St Broadway)
address
citizenM New York Times Square hotel
218 West 50th Street
NY 10019 New York City
living room
living room
When you're at home, you mostly use the bedroom for sleeping, and hang out in the living room and kitchen, right? Well, we got rid of the lobby and replaced it with a designer living room (with a kitchen), so you can continue doing what you do at home, except right in the centre of New York City. Clever, eh? The only difference is, your home (probably) doesn't have a 24/7 barista on stand-by. Enjoy!
canteenM
canteenM
coffee, the natural alarm clock
canteenM (our kitchen) is a casual grab and go affair, open 24/7 for coffee, snacks, sandwiches and epic breakfast in the morning. No time to go out for a lunch or dinner in the city? No problem, we have a menu for every time of day (and every craving) – because a hungry citizen is a grumpy citizen.
at least 10% off your next stay...
... and next one, and next one... just for signing up!
the Big Apple just got bigger
the Big Apple just got bigger
Please note: our cloudM bar is temporarily closed. We look forward to welcoming you soon.
Times Square is legendary, loud and loaded with crowds – just the way we like it. But if you do feel like escaping the madness for a moment (without missing a beat), we've got just the place. Soar above the city at cloudM, our head-spinning rooftop bar on the 21st floor, built exclusively for citizens. Arm yourself with a camera (and maybe even a pair of binoculars) and skip the queues for the Empire State building – New York's iconic skyline looks so much better with a freshly-shaken cocktail in hand.