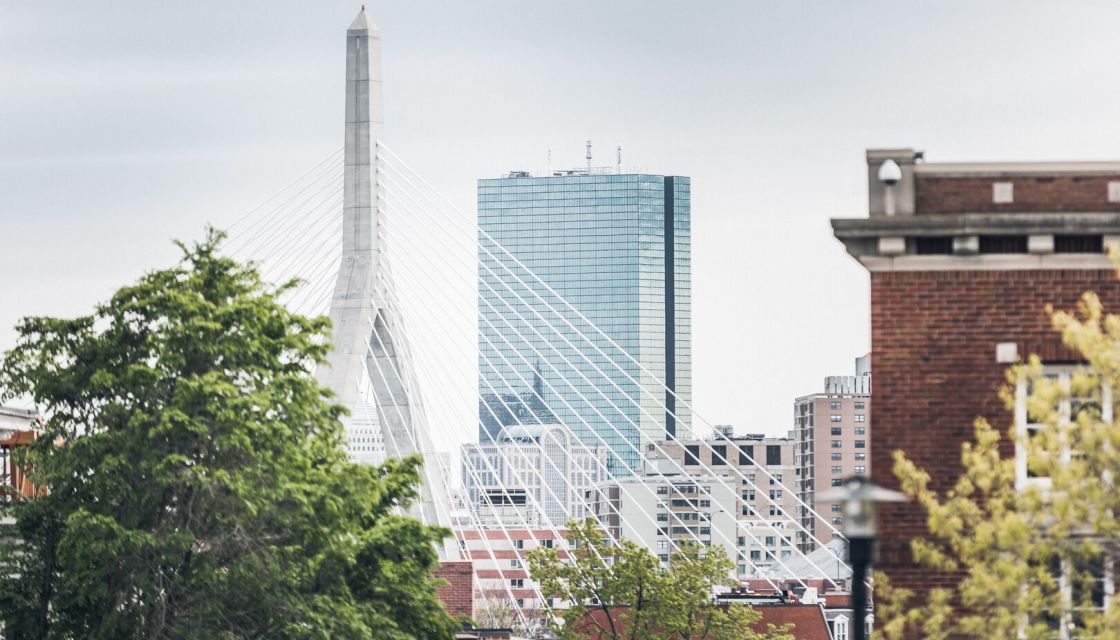 book a meeting
the who, what, why and about of societyM Boston North Station
Say hello to societyM: clever, creative meeting rooms in Boston designed for you and your brightest ideas. Located at our Boston North Station hotel, we have six spaces: the smallest for up to 8, the largest for up to 14 geniuses.

Booking is so easy – 5 steps and the room is yours. You'll find us right on top of Boston North Station, speedily linked to all the key sights by train and subway. Finish up a meeting and be at Fenway Park, Boston Convention Center, Theater District or the shiny Financial District in 20 minutes or less. What did we tell you? Bossing it.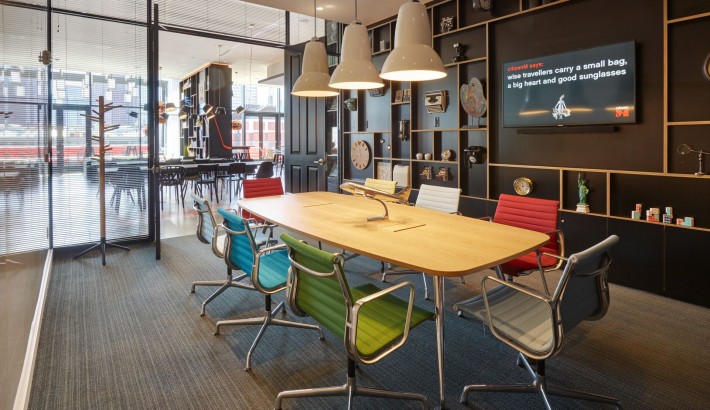 Meeting room 1
up to 8 people
wireless connectivity
coffee, tea and water included
whiteboard wall
whiteboard wall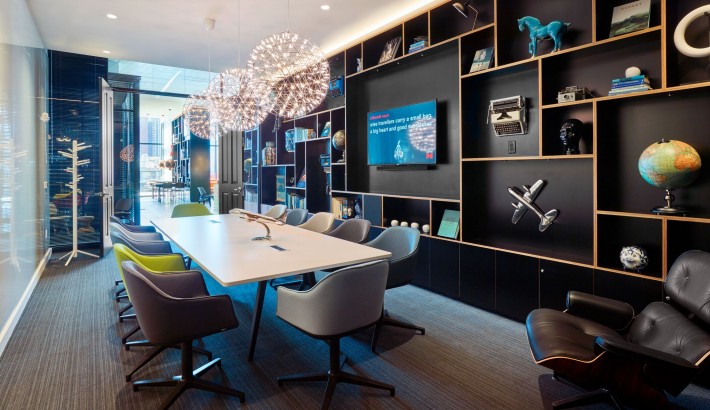 Meeting room 2
up to 12 people
wireless connectivity
whiteboard wall
coffee, tea and water included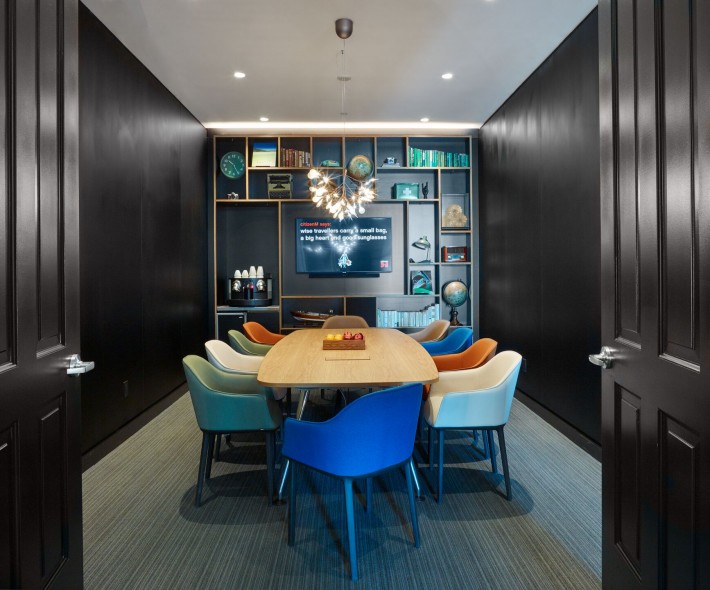 Meeting room 3
up to 10 people
wireless connectivity
chalkboard wall
coffee, tea and water included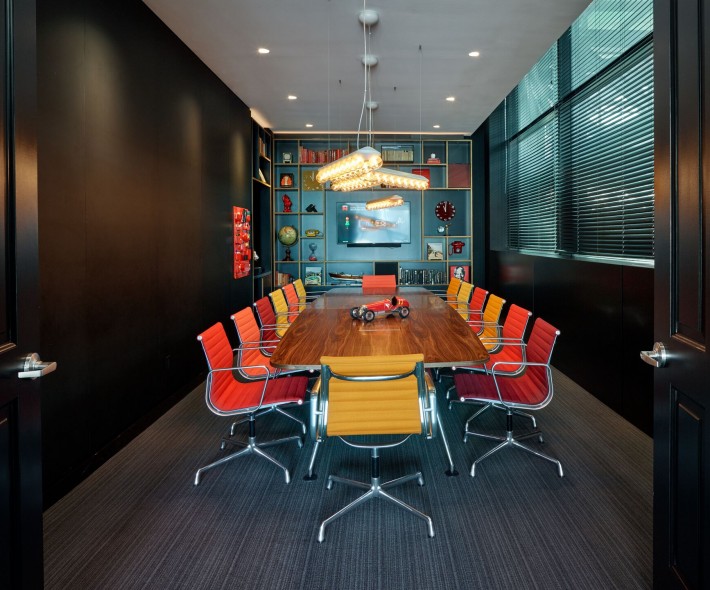 meeting room 4
up to 14 people
wireless connectivity
coffee, tea and water included
whiteboard wall
invite
6 creative rooms for up to 14
meet
19 minutes from Fenway Park
munch
food and all day catering
meeting rooms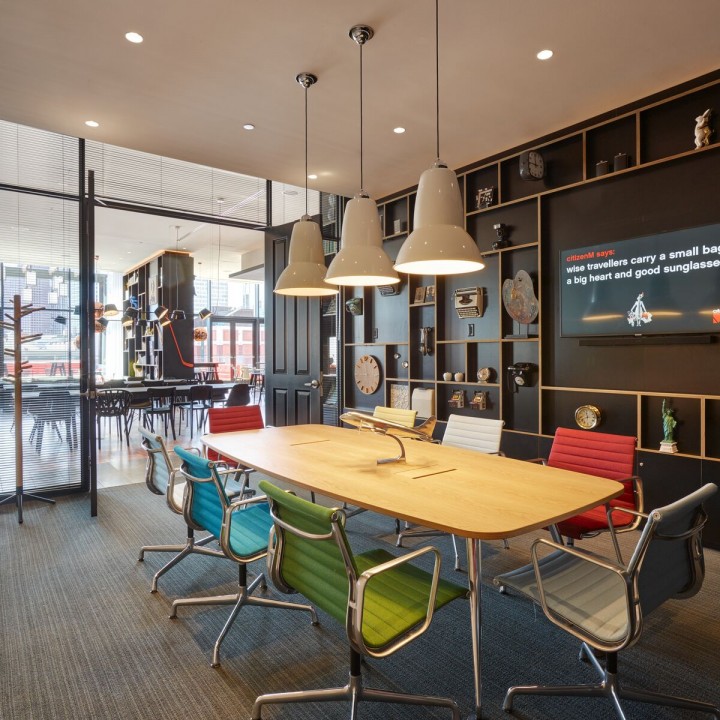 meeting rooms
creativity at Boston North Station
Price includes
Each room is fitted with a Smart TV plus all the essential extras (Clickshare, Apple Wireless, Windows Wireless, HDMI and VGA), designer furniture, colourful art, and good old-fashioned stationery. Most rooms also have walls to draw on. Superfast Wi-Fi flows freely as our unlimited coffee, while the air-con will keep you cool as a cucumber (even during a heated debate).

Terms and conditions

societyM bookings can be cancelled free of charge until 7 days
before the meeting. If you cancel less than 7 days in advance, 100% of the fee will be charged.

How to find us
We're located on top of Boston North Station.
don't pay for extras... we call them standards
We have 6 boardroom-style rooms. The smallest sits up to 8 people. The largest – up to 14.
canteenM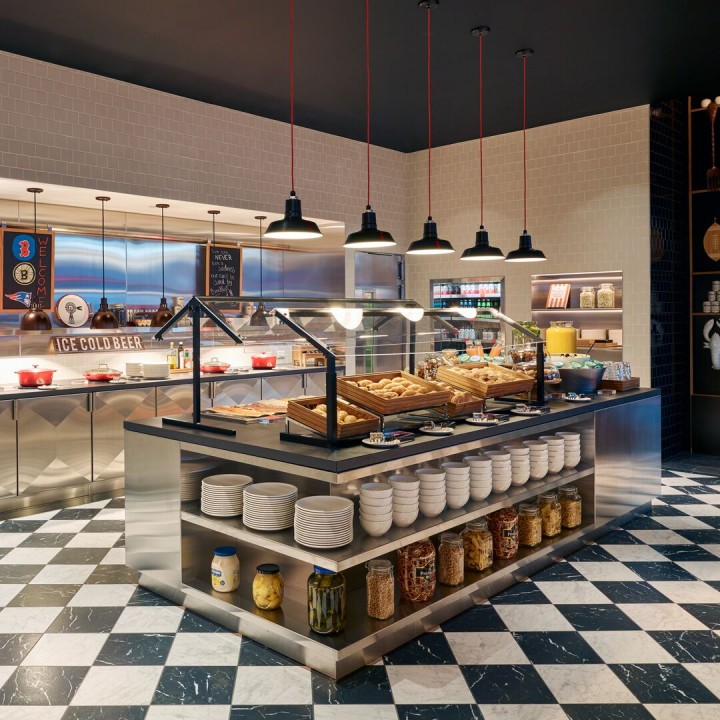 canteenM
No one can be expected to change the world on an empty stomach, so choose one of our great catering menus to keep you going.
drinks
Unlimited coffee, tea and water are waiting for you, and food packages also include juices. Afterwards, raise a toast to a great meeting with a glass of bubbly at our canteenM bar.

what about vegetarian, gluten-free, vegan options?
No problem! Just email us (or leave a note in your booking) with your dietary requirements at least 48 hours before your meeting.
morning $16 pp
Freshly baked breakfast pastries, jam and butter, small treats, fruit and yogurt, then mid-morning cookies.

afternoon $32 pp
Sandwiches, fresh salads, a bowl of soup, fruit and sweet small treats.

all day $45 pp
Both morning and afternoon packages (the power couple).