Damien Mitchell
Hailing from Wagga Wagga, Australia, Damien Mitchell started painting on the streets at the age of 15, while also working in a paint shop in his small hometown. After spending nearly a decade painting mainly stencils in Prague, Czech Republic, Damien graduated to large scale murals.
Currently residing in Brooklyn, Damien has painted on five continents, and continues to impress with photo-realistic renderings of the places and people around him. Damien's mastery of portraits made him the ideal artist to capture renowned New York poet Allen Ginsberg. Using excerpts from one of Ginsberg's most famed poems 'Howl' as a background, the image of Ginsberg holding an upside-down American flag, signaling a nation in distress, perfectly encapsulates the New York icon in relation to the city's contemporary experiences.

Damien painted at 5 Pointz in 2011, on his first visit to the United States. It was also one of the first times he stepped away from stencils and chose to freehand, greatly changing the direction and scale of his art. Since then, he has been a recurring contributor to 5 Pointz creates.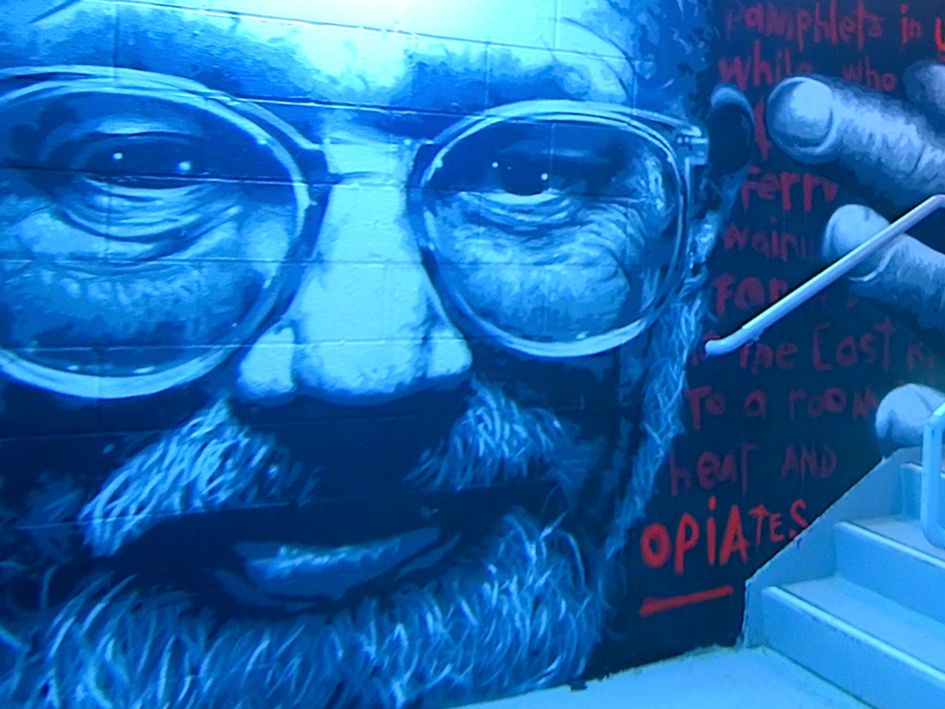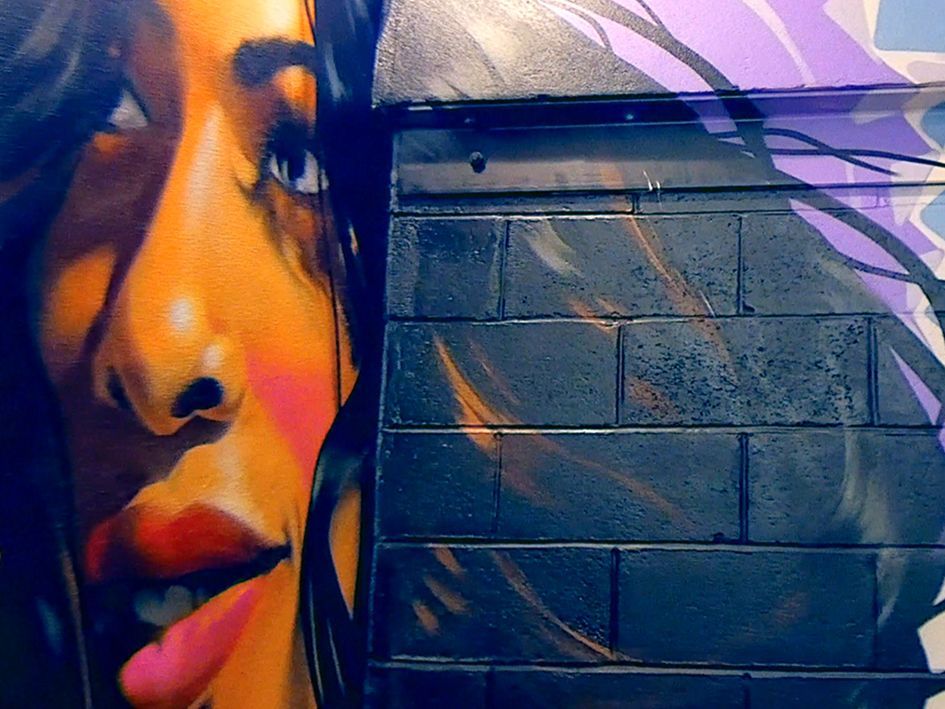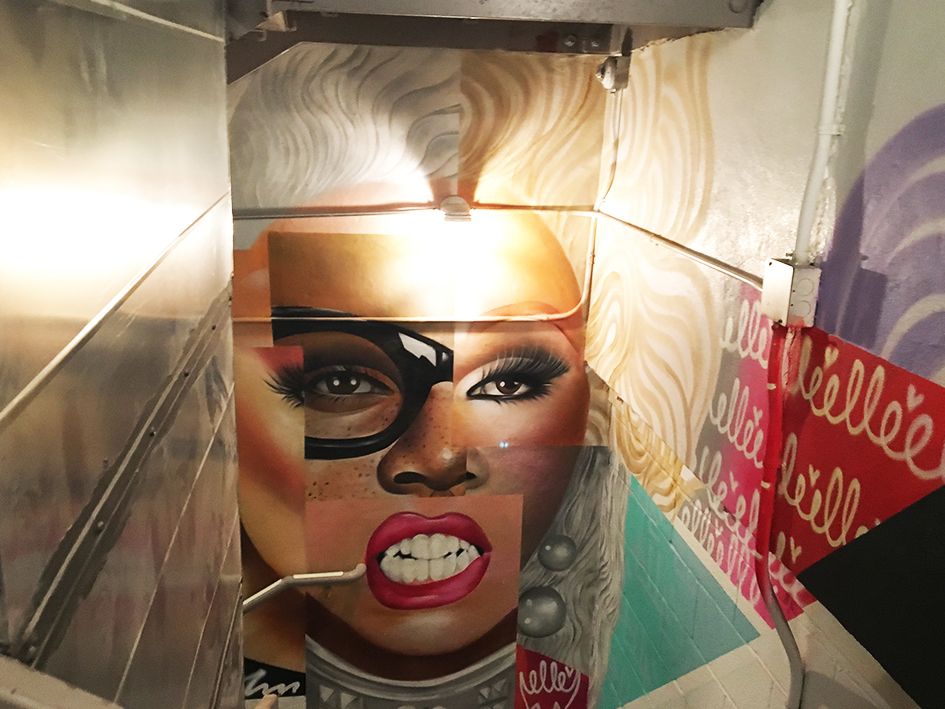 come to MoSA
Museum of Street Art is now open.
Make no mistake: this is much more than a tourist attraction. Urban historians, street art buffs, Instagram thrillseekers – and of course, our guests, friends and neighbors – will all find something to admire at MoSA.

The first photo-op is the outdoor 5000-square-foot mural by Meres One, featuring letters culled from the original 5 Pointz landmark. The second photo-op is 21 floors above the first, at our bar in the clouds. From there, your graffiti descent begins.

Whether or not you've seen the original New York street art site at 5 Pointz, MoSA will be a one-in-a-million experience.

(Photography Credit: Rae Maxwell for MoSA)
read more