book a citizenM room for a day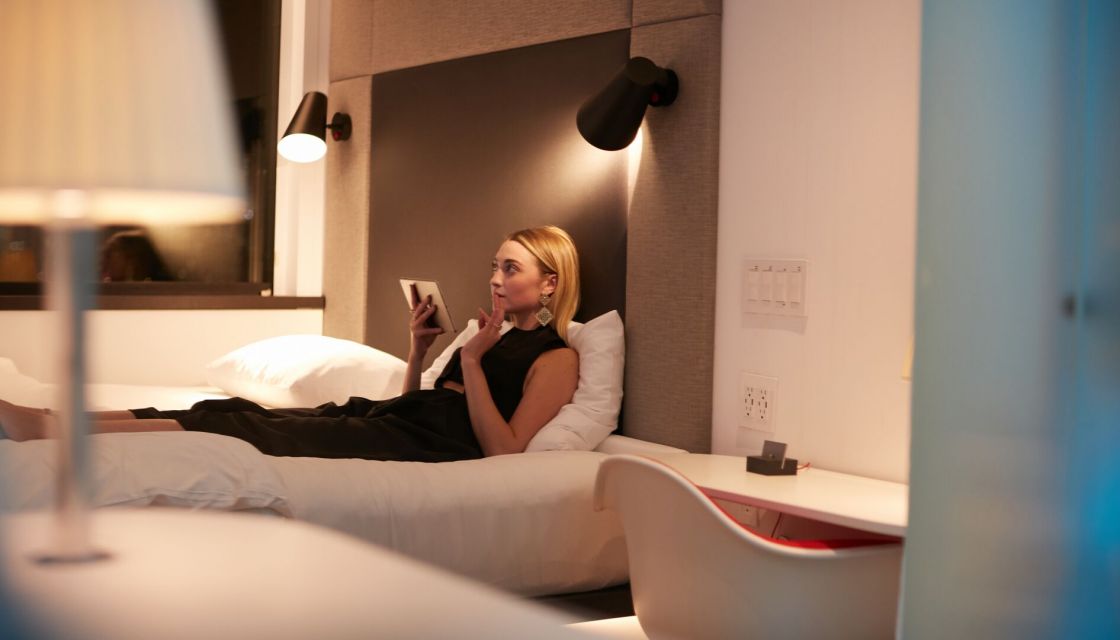 time alone is the new affordable luxury
have a 'you' day at any citizenM hotel from only:

50 EUR, GBP, USD / 60 CHF / 370 DKK / 1200 TWD / 150 MYR
I'm ready to book
stay for a day to work, play, relax – alone
Sure, you love your family, your flatmates, your dog, and maybe even your neighbours. But being around the same people 24/7 only looks good in movies. In reality, you can't focus on work, it's always the same four walls, and the interruptions never stop.
Here's the cure! Grab a citizenM room for a day and enjoy all this – alone:
● 10 hours of quiet bliss (check-in from 8.00 AM, check-out by 6.00 PM)
● Superfast free Wi-Fi
● All room amenities: bed, shower, TV
● Free movies (except in Taipei & Kuala Lumpur)
● Unlimited free filtered water (from canteenM)
● Food, coffee, tea, soft drinks and snacks available to buy at canteenM anytime
pick your currency
50 EUR
50 GBP
50 USD
per day
start early
check-in 8.00 AM or later

leave late
6.00 PM evening check-out
work, play, relax – alone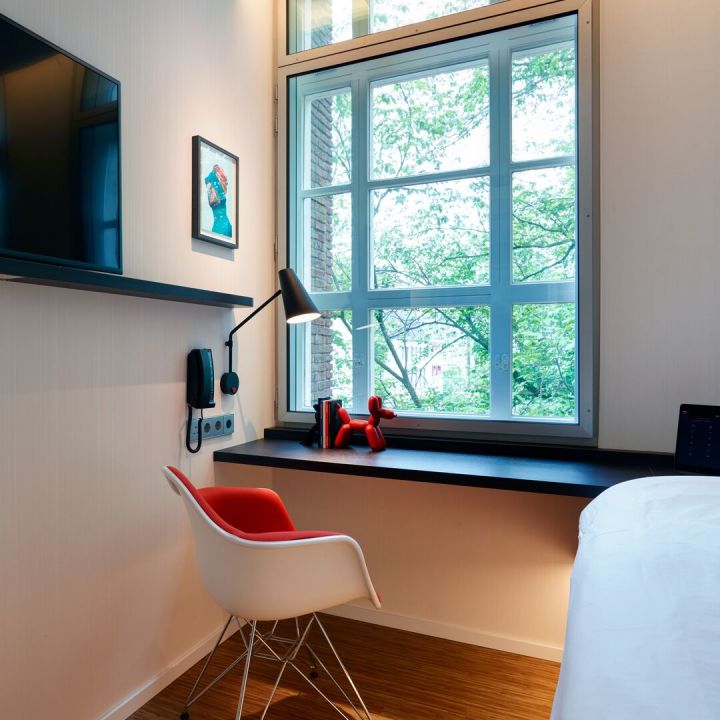 work, play, relax – alone
have a 'you' day (or two)
Book a citizenM room for a day – for working, napping or alone time – at an amazingly affordable rate:
- 1 day: 50 EUR, GBP, USD* / 60 CHF / 370 DKK / 1200 TWD / 150 MYR
Your room comes with all the usual citizenM goodies: superfast free Wi-Fi, smart TV (with streaming), free movies (except in Asia), plenty of plugs, unlimited water, bathroom (with unlimited toilet paper).
Please note: time alone means all our rooms for a day are single-occupancy only (truly 'you' time). Before you book, please check your local social distancing rules to make sure you can leave home to spend the day with us.
*excl taxes in the USA
Do you want to ask us something before you book? Click the chat icon at bottom right of your screen, then choose 'I want to speak to a human'.
our citizens asked
How does 'room for a day' work?
It's a hotel stay... but during the day! Check-in from 8.00 AM and check-out by 6.00 PM. That's 10 hours of working, napping or quality alone time – in your quiet and comfortable citizenM room!
Book with our simple form above, and we'll be in touch on the same day with a confirmation. You can also walk into any citizenM hotel and book on the day – as long as we have rooms available.
Make your day stay even more awesome – download the free citizenM app for a totally contactless experience, menu viewing, full room controls (everything from temperature to the TV) and other goodies.
What are the check-in and check-out times?
Check-in is from 8.00 AM and check-out by 6.00 PM. That's 10 hours of quality alone time in your citizenM room!
Check-in takes just one minute at the hotel kiosk, or download the free citizenM app and check-in even faster on your way to the hotel.
Can I have breakfast, lunch or dinner at canteenM on the day?
Absolutely! All canteenM kitchens are open (some are subject to local coronavirus rules and curfews, just so you know). Please ask for details when you arrive at the hotel. Food, snacks, drinks, coffee, tea are available to buy anytime. We also serve unlimited free filtered water – just ask an ambassador.
You'll have an option to add breakfast while you book, or buy it when you arrive on the day. Order everything else in person at canteenM or via our free app.
At which citizenM hotel can I stay for a day?
All citizenM hotels are included – so book anywhere you like! If you want to know how your visit may be affected by the local coronavirus rules, we have all the information right here, just pick your preferred hotel.
Can I book multiple dates for my day stay?
Feel free to book as many rooms for a day as you like! Our booking form will give you this option.
What is the cancellation policy for day room use?
We like to keep things simple, and we know plans can change. Cancel anytime – free of charge – until midnight the day before your booked date.
There are several ways to cancel – on my booking page of our website, or via our free app (so download it today).
If you don't cancel and don't arrive by 2.00 PM, we reserve the right to cancel your booking to make the room available for our next guests.
What amenities are in my room?
It's the same citizenM room you already know and love! You're coming to work, nap or simply have quality alone time - use the room however you need it, including the shower.
Please note – all our rooms have superfast free Wi-Fi for work. Most rooms have a desk, but some have a small table. Feel free to park your laptop in the living room if you need desk space (observing the hotel social distancing rules, of course), or work in bed (we won't tell your boss, promise).
Need printing? B&W printing is available at all hotels (but no novels please). Ask an ambassador at the front desk for your printing options.
Can I ask a colleague to join me in the room, or at the hotel for a meeting?
In the room – sorry, but no. Our rooms for a day are intended for true 'you time', so it's just one person per room. There is also one chair and one desk (or table) in each room for working.
In the hotel for a meeting – yes, but it depends on the local coronavirus regulations. Please ask an ambassador before you invite anyone over to join you in the living room.
I feel great at citizenM – can I stay overnight?
Of course you can stay overnight – who wouldn't want more time in that awesome bed? To extend your stay, simply book a regular stay by speaking to an ambassador, or on our website, or via the free citizenM app.
As usual, these bookings are subject to availability. We suggest arranging your booking as early as possible to avoid disappointment.