cloudM Paris Gare de Lyon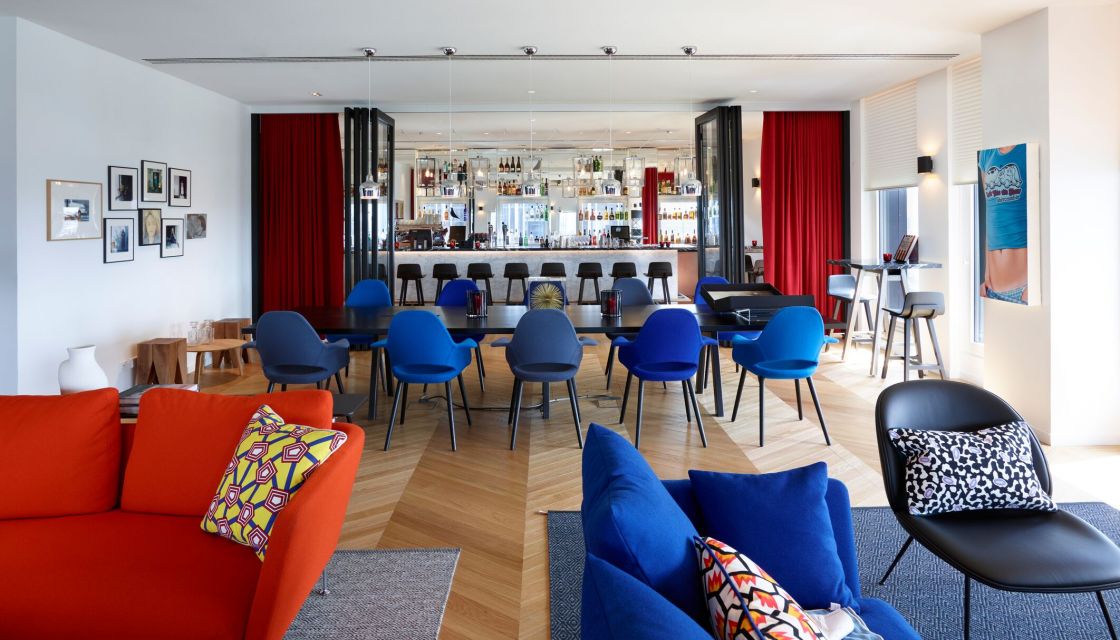 cloudM is open
open daily

Mon - Sat 6.30 PM - midnight
Sun 4.00 PM - 11.00 PM
where Paris' finest come to wine and shine –
for sizzling soirees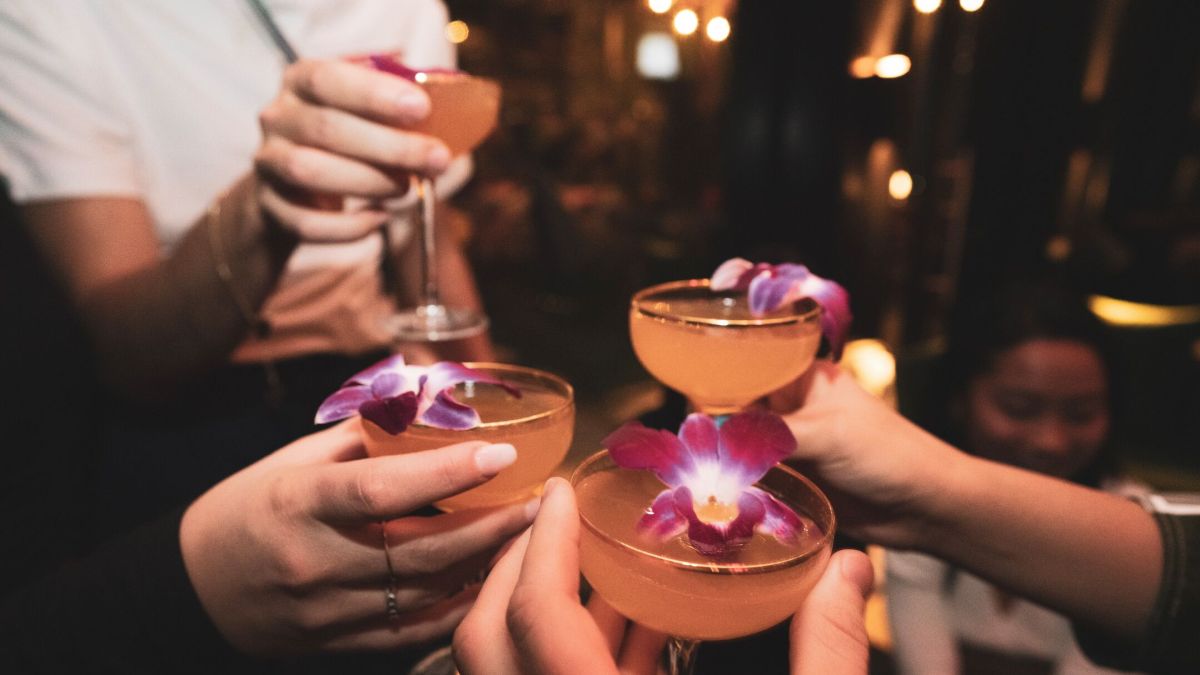 At last, Paris has realised something we've known for years: our rooftop bar is simply incroyable as a venue for all kinds of private events – especially intimate ones. Invite up to 90 guests to drink, eat, laugh, talk, or even recite poetry. We'll take care of cocktails and catering, just tell us what you want to celebrate.
service with a smile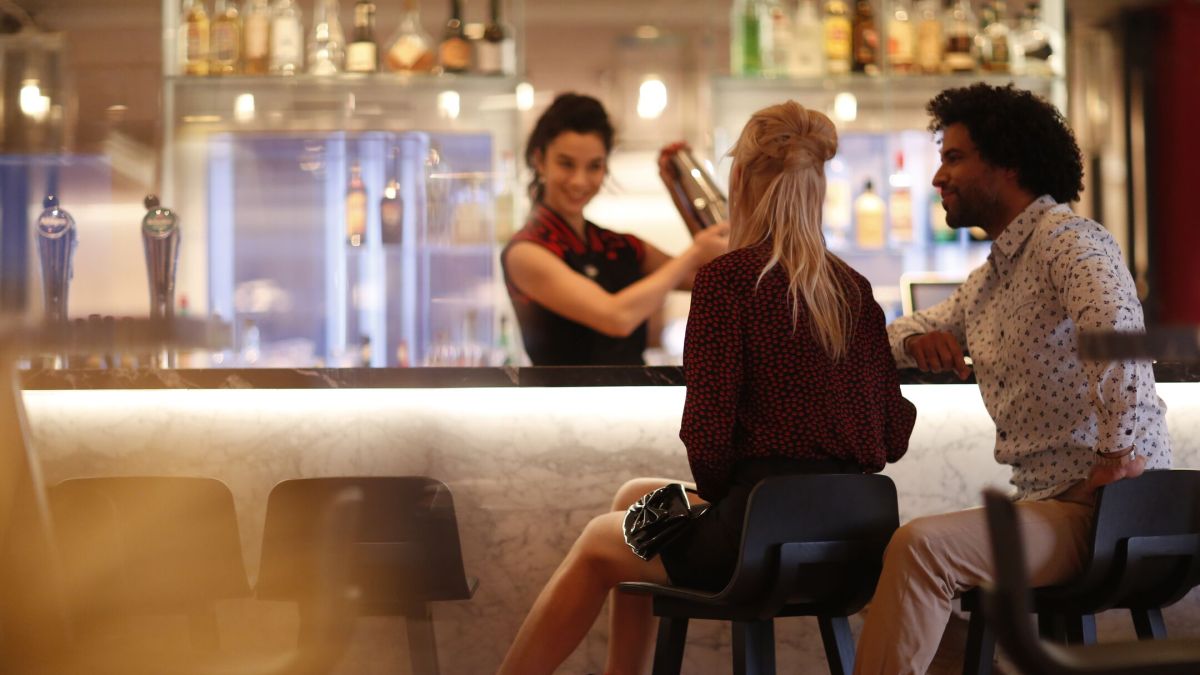 No hoity-toity service here – cloudM welcomes all. Order at the bar and our ambassadors will whip up whatever you fancy with a smile. Take a seat and you'll notice our designer furniture (soft enough for spoiled celebrities) and how immediately relaxed you feel in our sky-high oasis. What bliss!
sweeping Seine views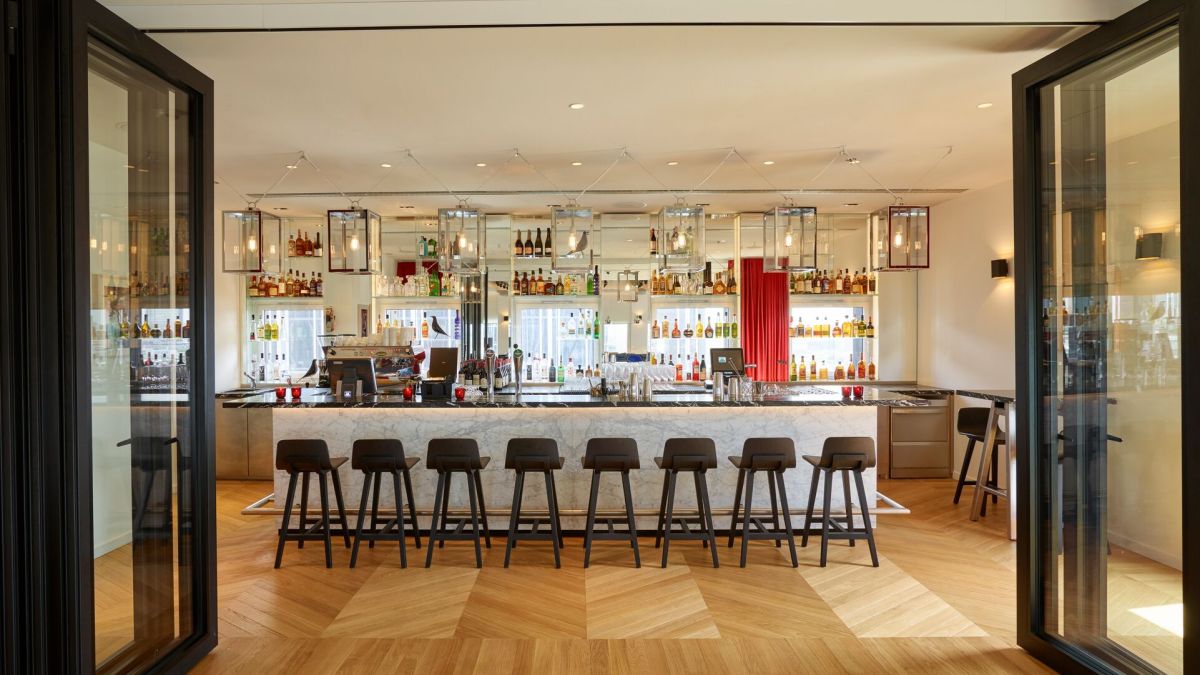 In the winter when it drizzles, in the summer when it sizzles, you'll love our view of Paris. It's perfect for a photo backdrop. Come snap your pics then unwind with a magnifique, local wine. We serve craft beer, chic cocktails, and superb snacks to share (but if you don't want to, we understand).
hire cloudM
your next event in the clouds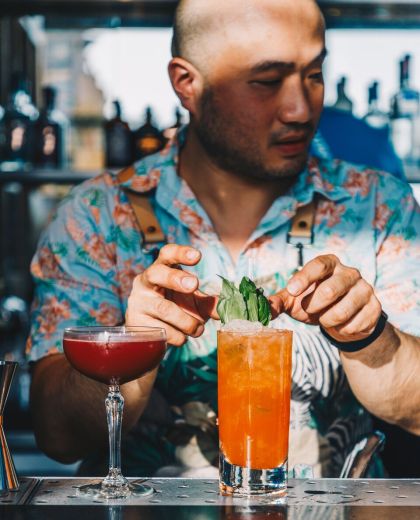 drinks reception
"I love a drab drinks reception", said no one EVER. Book a chic venue at the right kind of dizzying heights.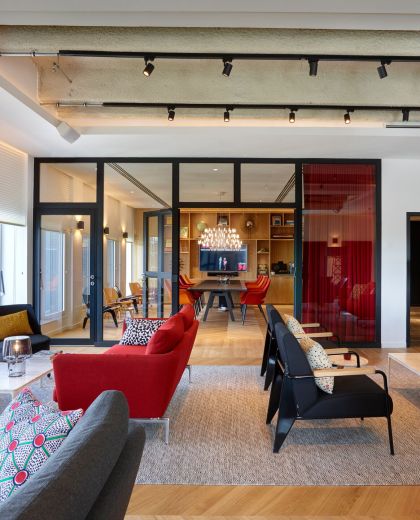 presentation
We've got the just-right lighting, butt-hugging furniture and magnifique catering. All you need to do is knock your presentation out of the park.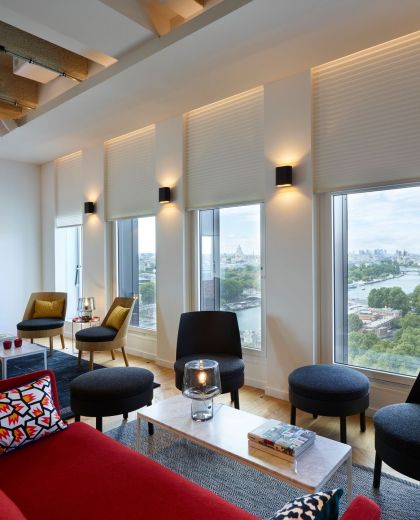 meet-and-greet
Elevate your meet-and-greet by booking a venue above the clouds – ours!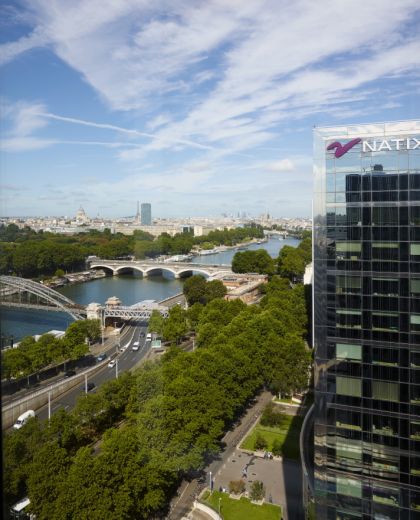 easy access
Take our lift skyward – from the hotel lobby to our 16th-floor bar.