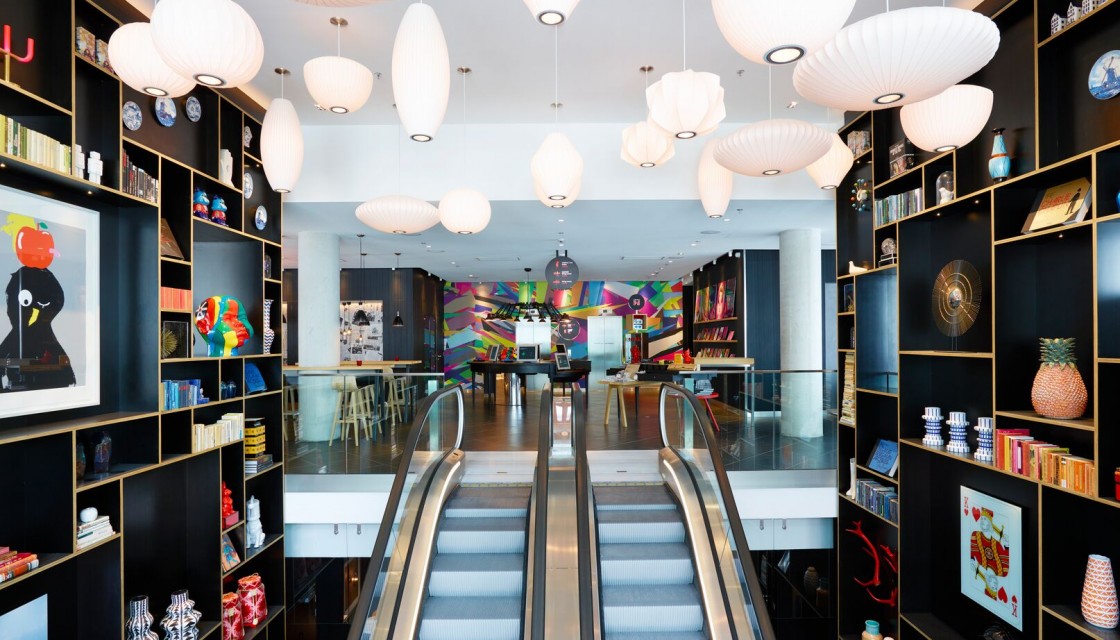 book your stay
explore
6 min walk to metro
entertain
30 mins to Eiffel Tower
eat
15 mins to Le Tournesol
small room, big luxury
Your citizenM room – not your usual boring accommodation, more like a very stylish spaceship with smart tech, adjustable ambiance, out-of-this-world views and a bed that makes you feel weightless. No space suit required.
best bedside buddy
So your watch says you're in Paris and it's dinner time, but your body thinks you're in Tokyo and it's sleep time. No problem! With one swipe of the MoodPad, you can ignore the gleam of La Grande Arche and turn your room from daytime into night. We've even built in some special wake-up themes, because sometimes you need a herd of stampeding elephants to get you out of bed.
ideal for XL dreams
We designed our beds with built-in anti-jetlag technology and professional sleep-inducing features, like high-thread count Italian linen and pillows softer than a soufflé. Our beds can sleep a small company, but all are double – no twins, no extra beds, no exceptions – so you might want your own private room if you're travelling with colleagues. Wake up well-rested, why don't you.
wake up, wind down
There's surely nothing better than starting – or ending – your day with a shower more powerful than your smartphone's core processor. Clear your mind before that big meeting, or lather up while you bathe in the glory of your perfectly presented pitch under our high-pressure rain showers.
2 minutes from Paris La Défense Arena
5
minutes by foot to La Grande Arche
address
citizenM Paris La Defense hotel
194 Jardin de l'Arche
92000 Nanterre
livingroom
livingroom
We get it – at most hotels, you have to work in your room, because the only alternative is the cold marble lobby or the restaurant. Well, citizenM is not 'most hotels'! We said adieu to the lobby and designed a living room instead – stylish enough to impress a business partner, yet comfy enough to surf the superfast free Wi-Fi from any couch (or contemplate our art collection). Feel right at home, we mean it.
canteenM
canteenM
sip and dine well, citizen
It's not unusual for world travellers to get hungry in the middle of the night. And why not? If you want to feast at 3.00 AM, just come to canteenM. It's open 24/7 for fresh food, healthy snacks and perfectly frothy coffees (or soothing teas) around the clock. We could add a word here about citizenM breakfast... but we'd rather let it speak for itself (it's that delish).
at least 10% off your next stay...
sign up, enjoy, that's it
societyM meeting rooms
societyM meeting rooms
societyM meeting rooms at citizenM Paris La Defense hotel are a zero-boredom destination for brainiacs, big-deal brokers and serious coffee drinkers. We stuffed our meeting rooms with Vitra furniture, arty objects to inspire and enough tech for all devices. It's meeting rooms that make you look good, in a nutshell.