tell all your friends
free goodies to enjoy at all citizenM hotels
Something for you... something for them!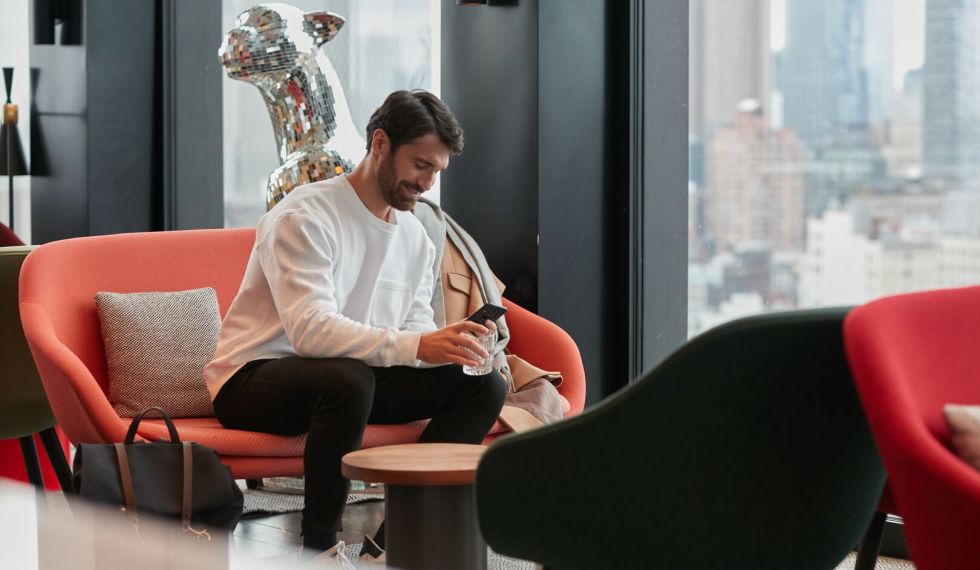 how it works
How do I actually do this?
Log in (or sign up) to citizenM.com and click 'referrals' tab in the top menu. There, you'll see a magical promotional code. Send the code to as many people as you like. When one of them uses it, your reward will appear in the 'referrals' tab! Next time you make a booking, just copy the code and we'll add the free reward to your booking. Remember – all your codes are valid for up to 3 months.
How long do I have to claim my bonus?
Once your friend uses the link you sent them and confirms their booking, your personal bonus link will be valid for 3 months. After that, it will slip away into the ether. And nobody wants that.
How will I know if someone made a booking using my referral link?
If your friend has a confirmed booking, the bonus will automatically slide into your account. Magic.
And what about after I've used my bonus link?
Once you've used it, you've used it. But there's plenty more where that came from – just keep on referring.
Is there a limit to the number of people I can share my link with?
Nope, you can share it with the whole world! But remember, you'll only get your benefit after your friend has locked in their booking. So make sure you tell them just how comfy our beds are.
Can I use my reward at any citizenM hotel?
Oh yes. Your rewards work at all citizenM hotels, whether you're looking for a lakeside stroll in Geneva, a brush with the Big Smoke or good times in Taipei.