societyM – meeting rooms, reinvented (and disinfected)
Face-to-face meetings are back! Before you book one of our awesome meeting rooms, you probably want to ask some questions… you know, just to be on the safe side. We get it – it's all about being careful right now. So, here's a list of all the things we are doing for your safety, comfort and overall good mood:
in your meeting room:
reduced capacity for easy social distancing (also available on request)

hand wipes and sanitiser – both in your room and all over the hotel too

all essential stationery (like pencils) is sanitised and individually wrapped, and all non-essential stationery (like scissors) is available on request

every room is cleaned and sanitised (with 75% alcohol-based disinfectant) after each meeting – we pay special attention to high-touch areas (door handles, coffee machines, remote controls, etc)
food and drinks:
unlimited coffee, tea and water in every room

all catering served in the meeting room and individually wrapped (including cutlery, condiments and plates)

when finished, load up the trolley with your plates and leave outside the room – we'll collect it
in all hotels:
cashless payments

masks to be worn according to local regulations

social distancing signs, set safety routes, reduced lift capacity

electrostatic sprayers to disinfect luggage and public areas

public restrooms and lifts cleaned every hour, living rooms and canteenMs cleaned 6 times a day (with extra attention paid to high-touch areas)

these are just our top 5 hits – find the full list of hotel actions here
What hasn't changed? The thing busy people (like you) appreciate most of all – our super simple 5-step booking process. Bring us your best ideas, leave your worries behind.
it's time to break up with boardroom boredom
our meeting rooms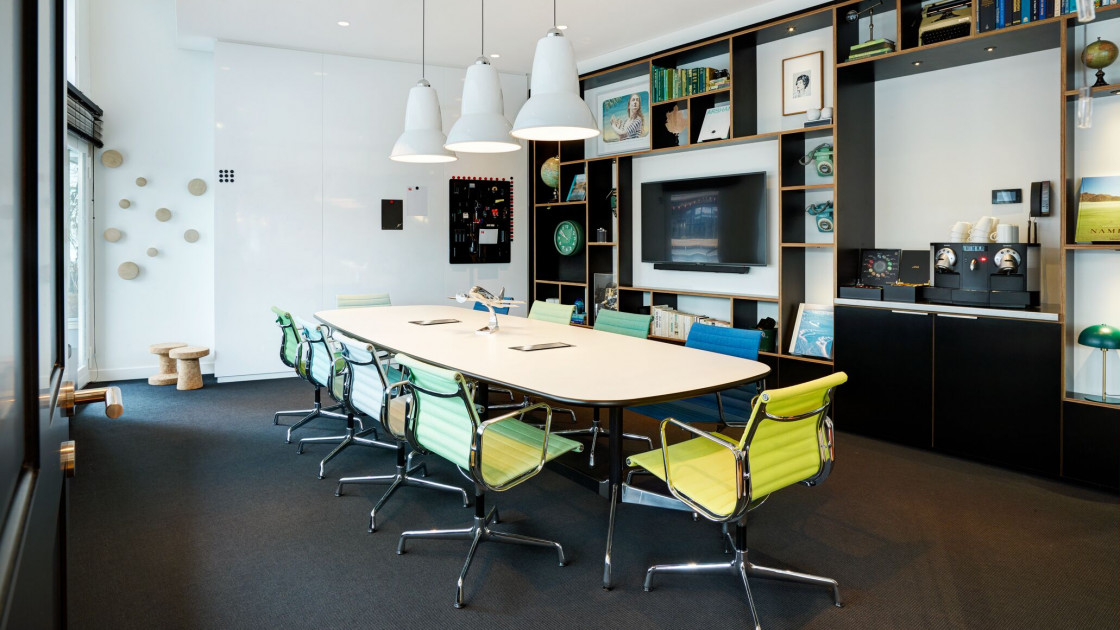 Welcome to societyM! Creative meeting spaces and rooms that you'll find in almost all citizenM hotels, perfect for that work retreat, cross-country brainstorm, or international sales meeting. Meeting space for small groups or big business, with all the comfy Vitra furniture. Hotel rooms are conveniently attached for recharging.
food and drink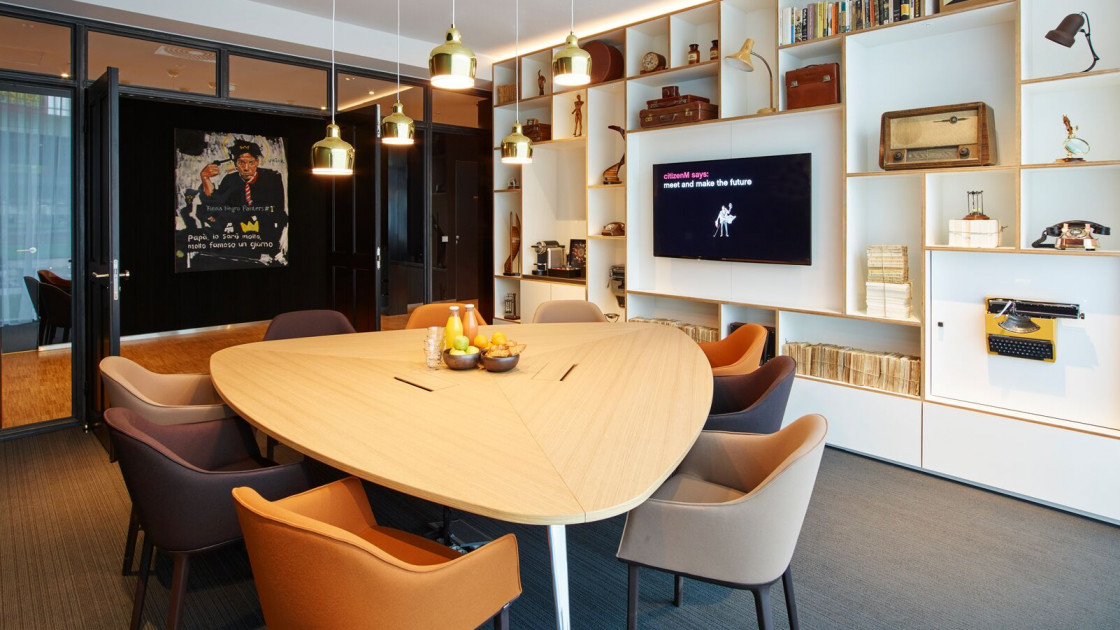 Great ideas never happen on an empty stomach. Book one of our catering packages at least 48 hours in advance and see what snacking dreams are made of. Unlimited coffee, tea and water are waiting for you in the room.
breakout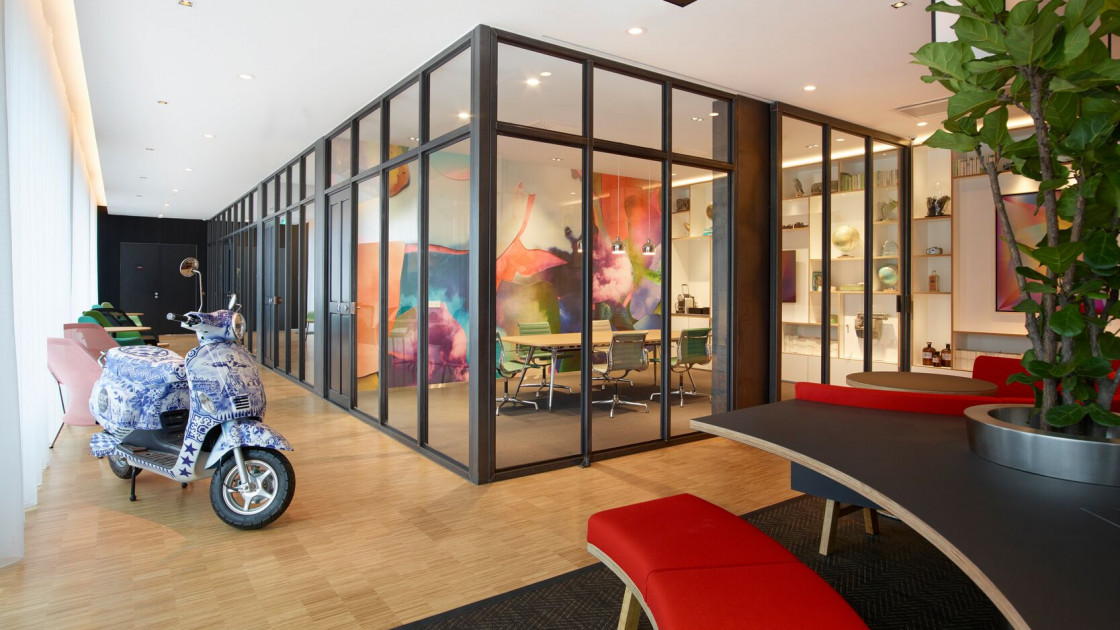 When you think 'meeting room', do you see beige… beige everywhere? At societyM, we think beige may look stylish, but not when you need inspiration for creative (or serious) brainstorms. Turn up, plug in and play – while sitting on designer furniture surrounded by art and interesting objects. And when it's time for a break, let us spoil you with a delish catering package (or two).
co-working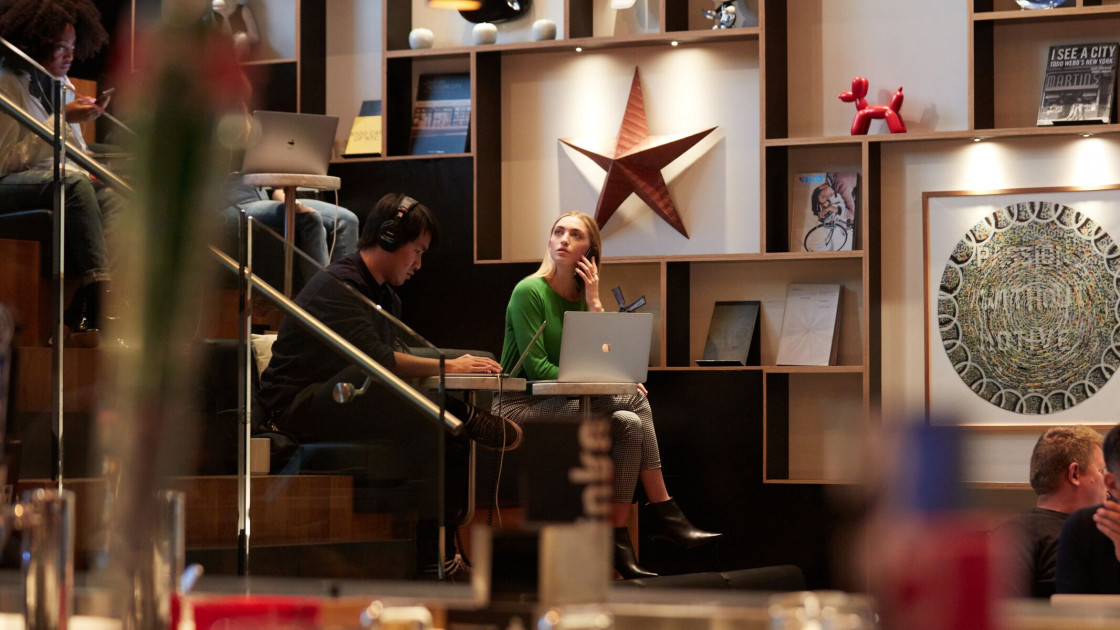 Hey, business nomad! We thought of you and your need for a working space when we built our ultra-cool living room with views over metropolian cities. Our day pass buys you all this:
anytime working hours
superfast unlimited Wi-Fi
water with unlimited free refills at the bar
meeting rooms at a discounted hourly rate (if available)
b&w printing (just log onto our iMac, but no debut novels)
just walk in and get your day pass at the bar
Do you have a brainstorming partner? Invite them too, our couches are perfect for sharing.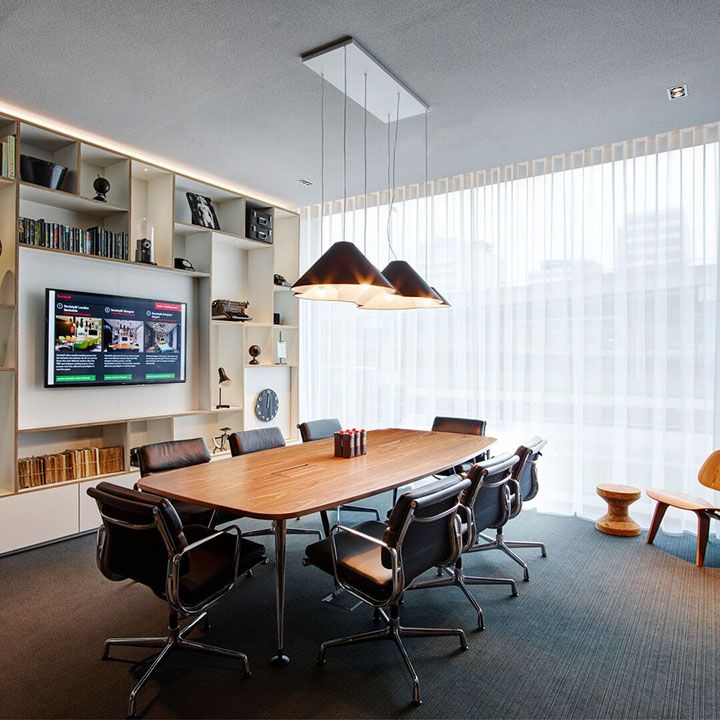 We've heard that regular meeting rooms charge you for every single cable, use of the Smart TV's, and even Wi-Fi. That's just not how we roll. At societyM's meeting and conference facilities you can just turn up, plug in, and play! And if there's anything you can't find – or don't know how to work – our tech-savvy ambassadors are happy to lend a hand.
ergonomic designer furniture by Vitra

Smart TV

Pens, paper, mini notebooks, post-its, markers

chalk & whiteboard walls

free coffee, tea and water

free Wi-Fi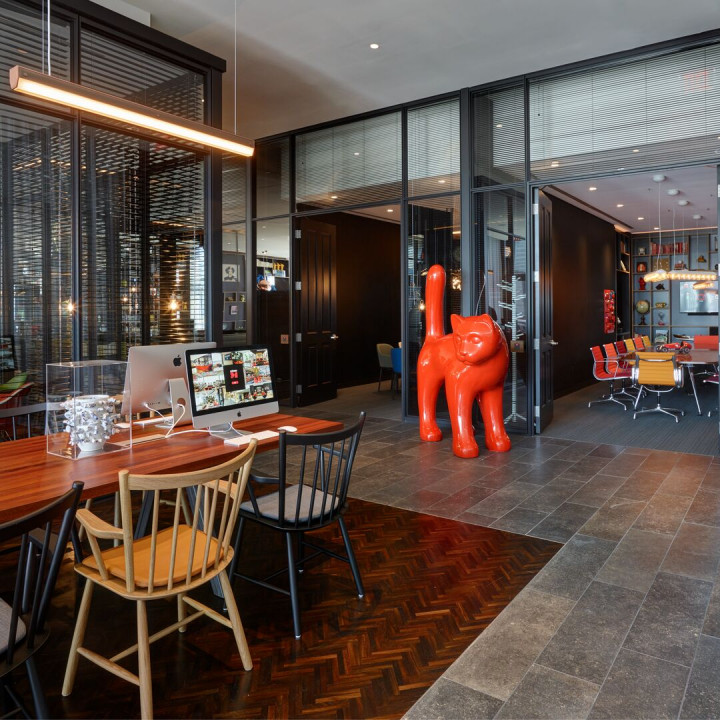 Whatever type of meeting you're looking to host, we have the means to accommodate. From full-on product launches to small business meetings, we'll make sure yours is one for the books. Most of our creative spaces and meeting rooms are set up in board room style but some locations also offer a theater style setup, perfect for screenings and private concerts. Below you'll find examples of the kind of meetings we can accommodate:
trainings & workshops
networking & press events
book & product launches