cloudM New York Bowery
cloudM is open
open daily

4.30 PM - 12.30 AM

21+ only with photo ID
out of the crowds, into the clouds –
how high?
It's no accident our second New York hotel is 20 floors high. As soon as we got to the Bowery, we knew we had to get you the best view over the Lower East Side – and that's exactly what we did. Our cloudM rooftop bar on the Bowery has sensational panoramic views, and cocktails to make anyone giddy. Come on up. New York is waiting to show off.
come rain or shine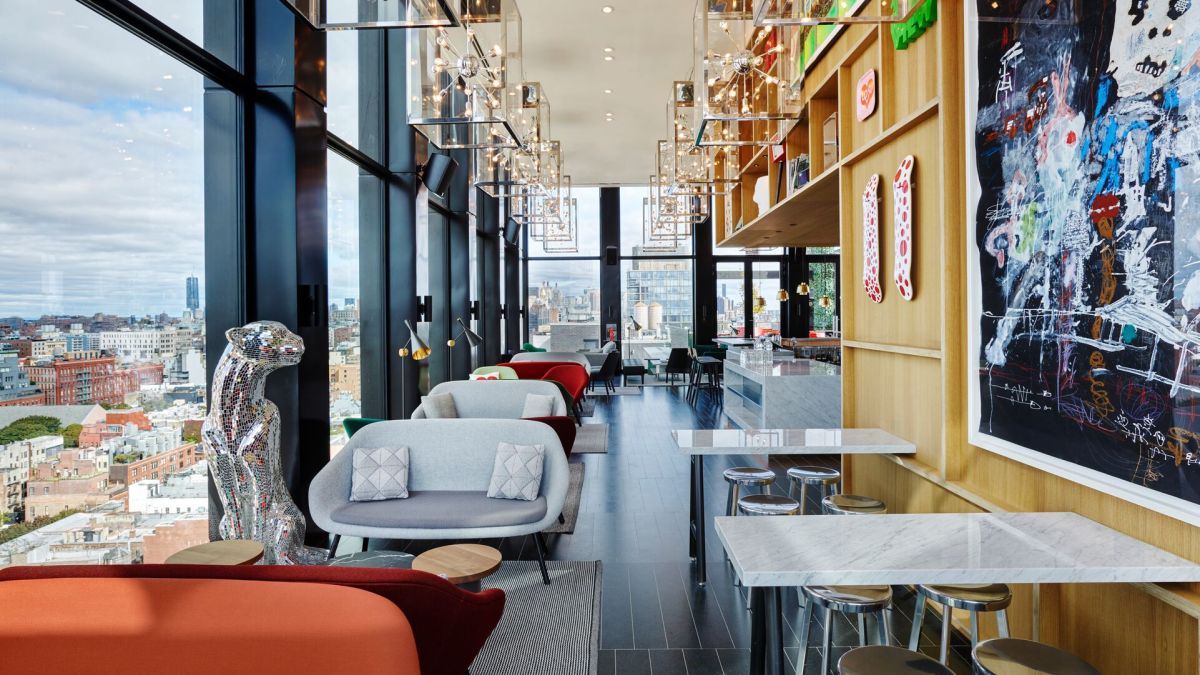 In the spring and summer, our outdoor deck with benches and couches is an epic above-the-city experience. In autumn and winter, our warm-lit bar, plush couches and spiced cocktails are equally inviting. In short, cloudM is always a 'yes'.
shaken or stirred?
They say 'variety is the spice of life'. We agree! Our mixologists muddle up all kinds of cocktails – just ask at the bar for our menu. Prefer the simple life? We serve craft beers, worldly wines and delish snacks too.
elevated escapism
our rooftop bar is ideal for: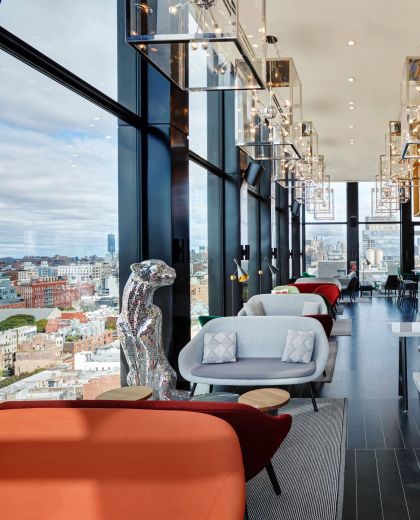 bustling events
Celebrating something epic? Invite up to 125 people you like (for good times) – and up to 200 when the outdoor deck is open.
one-of-a-kind tour
MoSA is resurrection of the original 5 Pointz site. It's a vertical love letter to Bowery, spiralling 21 floors. Start at our bar in the clouds. From there, make your graffiti descent.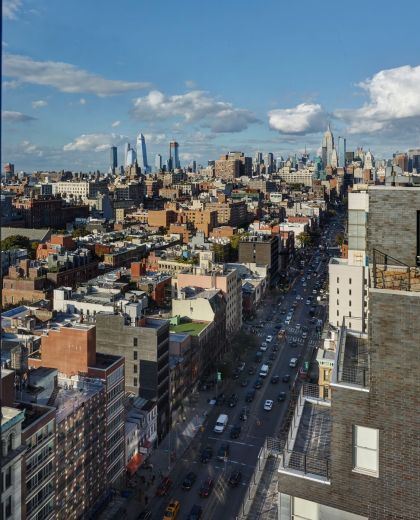 easy access
Everyone's welcome at cloudM. Take the elevator from the ground up to our 20th-floor bar.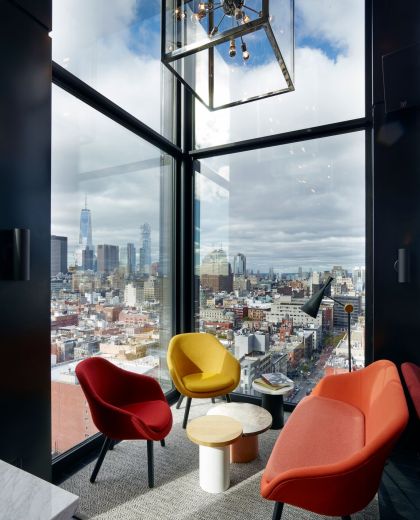 showing off
Why spend hours searching New York for that 'someone pinch me' venue? Book cloudM New York Bowery – where jaw-dropping views are standard.