citizenM says:
hello, is it ESG you're looking for?
Our vision: we want to influence positive change in a world where we are simply guests.
We activate this vision by building healthier greener hotels, doing the right thing for our people and communities, and engaging our guests with transparent information about our activities. Our hotels are kind to the planet – but still amazing for all mobile citizens of the world to stay at.
Scroll below to find information about specific topics, or click the red button below to go straight to our ESG report.
jump to 2021 ESG report
good deed feed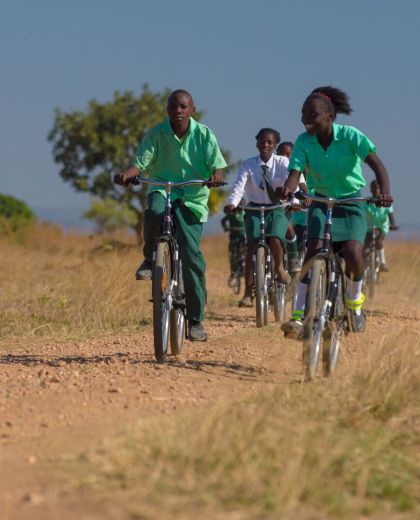 new and improved digital fundraising strategy
In 2021, when guests who stay 2 nights or more say 'no' to room cleaning, we'll donate 3 EUR to citizenMovement on their behalf.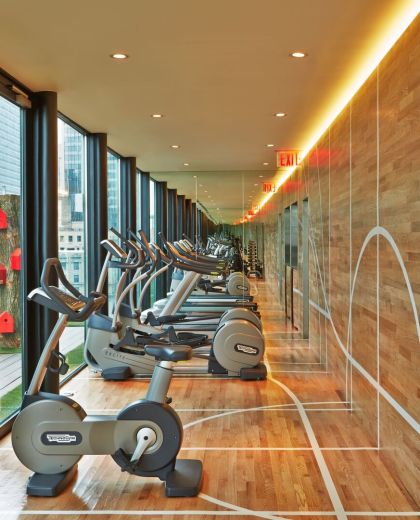 hotel workouts wherever you are in the world
n 2021, we made a digital series of unique workouts with Gymbox – available for free exclusively in every citizenM room worldwide.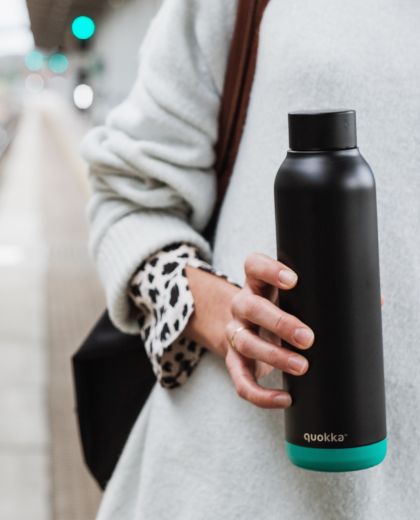 bye bye, plastic water bottles, hello smart refills
In a rolling worldwide effort, we systematically eliminated over 1.7 million plastic water bottles from our hotels.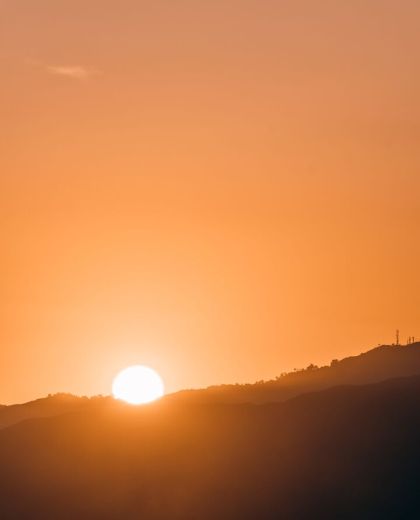 checking in with our conscious travellers
In 2021, we carried out our first ESG guest survey to check-in with our guests and understand their conscious travelling expectations.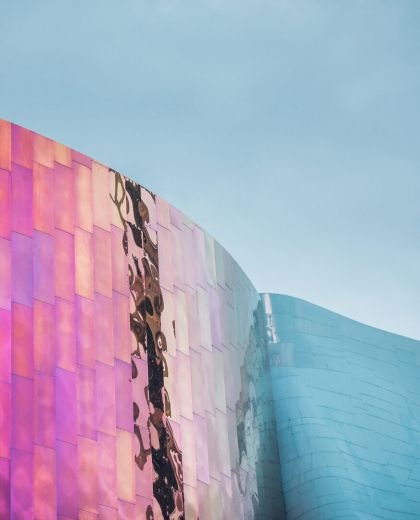 we hava a grip on our emissions
We improved our energy and emissions data so we can make better decisions about the changes we need to make. We even had our data third-party assured.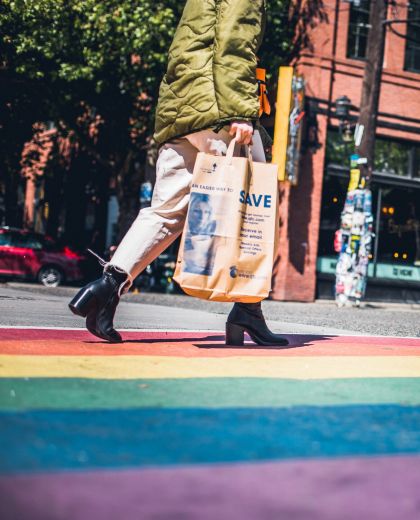 embracing the culture of diversity and inclusion
Our global Diversity Committee represents our staff, partners, communities and suppliers.
intelligent & sustainable buildings
in this section...
There's a perfect time to think of sustainability when building a hotel – and that's when the hotel is still only an idea. We lay down plans, goals and accreditations we want to achieve at the earliest planning stages, then apply them to the concept, design and construction. We think sustainability is as important as being a good neighbour.
how we build
In official industry terms, we require all our new-build hotels to achieve at least BREEAM-NC Excellent accreditation or LEED-BD+C Gold rating. For our redevelopments or existing buildings, we aim for BREEAM-NC Very Good and LEED-BD+C Silver. So far, 90% of our buildings have a 'green building' certificate.
Curious what these accreditations mean?
Here's where you can dive into BREEAM assessments, or read all about the LEED rating system.
hotel 'green building' certifications
We're moving swiftly towards worldwide accreditations! To date, 90% all of citizenM hotels have achieved at least one 'green building' certification. Here are our ratings so far:
Amstel Amsterdam - in-use certification BREEAM Excellent
Amsterdam Schiphol Airport - in-use certification BREEAM Good
Amstedam Zuid - in-use certification BREEAM Very Good
Rotterdam - in-use certification BREEAM Very Good
Glasgow - in-use certification BREEAM Pass
London Bankside - new construction certification BREEAM Very Good, in-use certification BREEAM Good
Tower of London - new construction certification BREEAM Excellent, in-use certification BREEAM Good
London Shoreditch - new construction certification BREEAM Outstanding, in-use certification BREEAM Good
Paris Charles de Gaulle Airport - in-use certification BREEAM Pass
Paris La Defense - new construction certification BREEAM Very Good, in-use certification BREEAM Good
Paris Champs-Elysees - in-use certification BREEAM Very Good
Paris Gare de Lyon - in-use certification BREEAM Good
Zurich - in-use certification BREEAM Good
Copenhagen Radhuspladsen - in-use certification BREEAM Very Good
Boston North Station - new construction certification LEED Gold
Seattle South Lake Union - new construction certification LEED Gold
Washington DC Capitol - new construction certification LEED Gold
LA downtown - new construction certification LEED Gold
growing and operating sustainably
in this section...
We're optimising our operations to reduce our impact. This section covers our approach towards water use, energy use, food and plastic.
water use
We actively monitor the water we use in each hotel through smart meters and water conservation features, then measure the changes and their impact.
water conservation
We implemented water conservation features in our restrooms, bathrooms and kitchens/pantries. We install low-flow fixtures (like aerators, which reduce both water and energy use) on all taps. Dishwashers are always full before operation, never at half capacity. Wherever possible, we look for the EPA WaterSense label when purchasing fixtures and appliances.
energy
We look at all the ways we use energy, so we can make smart decisions in all areas. Every year, we use this information to monitor and measure our greenhouse gas emissions and identify positive changes we can make.
green electricity
Wherever possible, the electricity we purchase for our hotels comes from green energy. 100% of our European and UK hotels are powered by green electricity. 43% of our US hotels use green energy.
energy efficiency – lighting
We use a lot of natural light and task-lighting to reduce the need for overhead lighting. All our frequently unoccupied spaces (corridors, meeting rooms, break rooms and restrooms) have occupancy sensors installed. Goodbye, illuminated empty rooms! We use only LED lighting, reducing our wattage and energy usage.
energy efficiency – heating and air conditioning
All areas of our hotels have individual light and temperature controls – so we only heat and cool what we need and nothing else. Our thermostats have flexible ranges set by the property management teams. They adapt the temperature to a few degrees cooler in the summer and warmer in the winter, rather than keeping a strictly set temperature in any season – leading to energy savings and reduced environmental impact.
In the guestrooms, the guests adjust their own temperature by using the MoodPad (a specially adapted bedside iPad) or our free app. They can further adapt the room to their comfort by rolling the curtains or blackout blinds as they wish.
energy efficiency monitoring
Via a central hotel dashboard, we monitor room temperature in each unoccupied room and adjust it as necessary. With our clever tech, lights in guest rooms switch on when a guest checks in, and switch off automatically when the guest checks out.
renewable energy
We are increasingly looking to incorporate renewable energy into the construction of our hotels. Wherever technically and economically viable, we aim to have solar panels. Solar panels are already installed on some of our hotels and we hope to have even more in the future.
sustainable food options
At the heart of every citizenM hotel, there's canteenM – an open-but-cosy kitchen where delicious food and drinks are available 24/7. Each hotel menu has dishes suitable for vegetarian and vegan travellers.
food selection
We select specific (preferably local) suppliers who produce and source sustainable products for our menus and events. We also collaborate with them to reduce our waste, including food and packaging waste. Additionally, by limiting our suppliers and consolidating deliveries, we reduce the number of vehicles arriving at our hotels for a lesser impact on the environment.
food waste
We have been rethinking the way we act to reduce our food waste. We are working hard to increase the coverage of the Too Good To Go app in our hotels to further minimise our food waste.
sustainable coffee
We purchase and work with coffee roasters who really shine not only for their amazing coffee beans, but for their community and sustainability practices too.
waste and single-use plastic
plastic in canteeM and meeting rooms
We have banned plastic straws from all canteenM kitchens. In the meeting rooms, we keep large glass bottles and serve unlimited free refills.
plastic in the guestrooms
We removed all plastic bottles from our European and US hotels - a total of 1.7 million bottles.
plastic in the shower
Mini shower gels? Too small for real people, too big a problem for the planet. Since 2008 (and our first hotel) we've been using full-size, refillable shampoos/shower gels and hand soaps. Small change – big impact.
waste
Every year, we capture our waste data and record our recycling rates, so we can identify improvements and set new goals.
doing the right thing for our people
in this section...
citizenM hotels are filled with wonderful people – that's everyone who stays and works with us. We want everyone to feel safe, healthy and happy anytime they come through our door, anywhere from Amsterdam to Taipei.
our people
The business of hospitality is about people - ALL people. On the front line of citizenM are our employees, the faces and smiles of our hotels.
The citizenM values and unique culture are worth protecting, it's the bright buzzing spark that makes us unique. We take the health, wellbeing and safety of our employees and guests seriously, ensuring safe and healthy working conditions, in order to prevent harm. Health and safety rules and regulations apply at all our locations.
employee survey
As a company, we value our employees speaking up, and we want them to feel confident and comfortable to share anything they want to say. Our company-wide employee survey runs twice a year, is completely confidential and gives everyone an opportunity to answer questions and share their own comments. Once the results are collected, they are reviewed, shared with all employees, and clear actions are presented to address the issues raised. We want our employees to feel like their concerns are heard and that they have the power to influence change in an environment of trust and transparency.
our guests
citizenM was built for mobile citizens of the world – those who cross continents as easily as others cross streets. That's why we choose prime city-centre locations with excellent connections to airports and trains, proximity to major business districts and cultural landmarks. Our guests are primarily business travellers, but leisure travellers love our style too.
contactless stay
The worldwide Covid-19 pandemic has inspired us to take our already world-class cleanliness and safety standards to the next level. We are the first global hotel chain to introduce fully contactless stays, from arrival to departure – via the free citizenM app.
With the app, any guest can check-in, move through the hotel, browse food and drink menus, pay for items, control the entire room ambiance (from lights and blinds to TV and temperature), set a housekeeping schedule, chat to staff and check-out – touching nothing but their own smartphone.
The contactless stay – coupled with our cleanliness standards – gives the reassurance today's travellers seek from their hotel experience.
health and safety
All citizenM rooms are the same (that's right, no singles or suites here – all guests enjoy a consistent experience no matter where they stay). This makes keeping our superb hygiene standards very easy. All rooms feature minimal surfaces to clean, innovative materials like Corian®, and no carpets, bedspreads or chocolate on pillows. Our rooms have always been independently ventilated with 100% fresh air (instead of being recirculated).
skip room cleaning - the planet will thank you
First, when a guest chooses to say 'no' to a room cleaning, a simple thing happens – we donate 3 EUR on their behalf to citizenMovement. And, like all good things in life, it's not the only reaction in the chain.
There is a benefit to the environment too. Less room cleaning means we take fewer trips to our laundry provider, use less energy, water, detergents and cleaning supplies. In making these decisions, we were hugely inspired by our guests' feedback. In the summer of 2021, we officially asked them to take part in our first-ever environmental survey. They ranked saying 'no thanks' to housekeeping for stays under four nights a huge 7.8 out of 10. When choosing a hotel, 75% of the respondents said it's important their hotel takes sustainability actions, with 'energy use' in the top 3 of the most important factors.
The pandemic had already forced us (and nearly the entire hotel industry) to introduce on-demand room cleaning in the interest of safety. citizenM adapted the 'after every third night' cleaning model (with extra days on request, at no additional fee). It turned out, our guests love having that choice – so we will continue giving them that option.
reducing traveller stress
We know – travel is fun, but it's also stressful. All travellers cope with stress differently, so we looked at the whole hotel stay (from arrival to departure) to reduce friction points and create better ways to relax.
speedy check-in
There are no reception desks at citizenM, and therefore no queues to reception. All guests check-in via the super-speedy self-service kiosks (average check-in speed is 1 minute), or via our free app on their way to the hotel or right after arrival. The friendly, helpful citizenM ambassadors are nearby 24-7 to assist and answer any questions.
living rooms
At home, people usually sleep in the bedroom and hang out in the living room to work, watch TV, surf the internet, share a drink with friends, or stretch out on the couch with a book. We design all our hotels to replicate this 'at home' feeling as much as possible. We replaced boring, traditional lobbies with our signature living rooms – featuring ultra-comfortable Vitra furniture, soft pillows, hundreds of books and interesting objects, plus superfast free Wi-Fi for working or web-surfing.
art
citizenM believes in art as much as it believes in fluffy pillows. We like to say 'a blank wall is a wasted opportunity', and so a blank wall is very hard to find at citizenM. All hotels boast a curated selection of bespoke commissioned artworks (usually from local artists) mixed with choice pieces by world-renowned names. There are no pastel landscapes – our art is impactful and colourful, the kind that stops you in your tracks. Its purpose is not just decorative – we know many of our guests have little time for a gallery break, so we bring the gallery to them. Best of all, our guests can enjoy our art just like at home... on the couch, with their shoes off.
the room
Everything in the citizenM room has been ingeniously designed around sleeping, relaxing or refreshing. Our room philosophy is 'supersized essentials, nothing you don't need'.
The most striking feature of any citizenM room is the supersized XL king-size bed, topped with luxurious Italian linen and the fluffiest of fluffy pillows. Above the bed there's a wall-mounted smart TV loaded with TV channels, radio stations, free movies (except in Asia) and streaming options (via the superfast free Wi-Fi, of course).
Each room has a large shower with water pressure to rival Niagara Falls, overhead rain and hand-held nozzles, and two full-size shampoos/shower gels specially designed to refresh in the AM and calm in the PM.
High-tech blackout blinds help block out all light, and there's a rolling curtain to help set the optimal amount of light in the room (no gaps!).
The entire room ambience – lights, blinds, temperature, entertainment, coloured lights, Brainwaves soundtracks – is controlled via the bedside MoodPad (specially adapted iPad tablet) or via the free citizenM app on the guest's own phone. There's no need to touch wall switches – the controls are part of the citizenM ultra-safe contactless experience.
stress-reducing fitness
citizenM rooms are 14 sq m in size, but that cosy space doesn't mean there's no room for fitness. Guests can connect their device to our superfast free Wi-Fi to stream their favourite small-space workout. We also pre-loaded our TVs with fitness videos for our rooms – cardio, yoga, or dance – created especially for mobile citizens.
Brainwaves music
We collaborated with the neuroscientists at Goldsmiths University, the composers from Erased Tapes, and the Soundscape Agency to produce an album of music unlike any other. It's called Brainwaves and is the first of its kind in the world – scientifically created, tested and proven to alleviate the common frustrations of travel: flight anxiety, focus difficulties and poor sleep. Brainwaves are free to enjoy and easily accessed via the 'moods' menu on the MoodPad or the free citizenM app.
making positive change in our society
in this section...
Meet our charity: citizenMovement. Our goal: shortening the distance between people and opportunities.
our charity
As a global company, we know we have the ability to be a force for good by using our platforms to give back to society. Real caring is a core value at citizenM, and it doesn't just stop at our doors.
We thought about what really makes us who we are – and the thing that defines citizenM is motion. We never stop planning, dreaming and discovering. It's even in our name – citizenM stands for 'citizen mobile'. From here, it was only a short jump to calling our charity The citizenMovement Foundation. And the charity's goal? To use the goodwill of citizenM staff and guests to make movement possible, shortening the distance between people and opportunities by giving the gift of mobility.
Our partner, World Bicycle Relief, is the perfect fit for our goal. It's no surprise this charity really tugged at the strings of the collective citizenM hearts. WBR envisions a world where distance is never a barrier to education, healthcare, or independence. One simple item can help topple this barrier by making a new future possible – a bicycle.
World Bicycle Relief mobilises people through The Power of Bicycles, as well as their Bicycles for Educational Empowerment Program (BEEP) in rural Africa to help schoolchildren conquer the challenges of distance, achieve independence and thrive. A bicycle means better attendance, improved academic performance, and a higher chance of completing an education. A trip to school that took hours on foot can be completed in minutes by bike, thanks to WBR.
See the next section to find out what results we achieved for World Bicycle Relief so far.
our achievement so far
In 2018, citizenMovement set and achieved our first goal for World Bicycle Relief – funding 1,000 bikes. How we raised the funds: citizenM bike ride from London to Paris, individual donations, office bike challenge, guests in hotels skip a room cleaning and we donate the money saved to WBR.
In 2019, citizenMovement raised the bar – we donated €445,395, funding 2,737 bikes in Malawi and Kenya for World Bicycle Relief. How we raised the funds: citizenM bike ride from Paris to Rotterdam, individual donations, citizenM internal events (charity walks), guests in hotels skip a room cleaning and we donate the money saved to WBR.
In 2020, we donated €224,137, funding 500 bikes for Bicycle Response Against Covid Emergency in Malawi and mobilizing a further 4 schools in rural Kenya with 681 bikes. How we raised the funds: we continued our 'skip the room cleaning' drive in our hotels until March 2020.
In 2021, we launched citizenMovement's new and improved digital fundraising strategy. For guests staying two nights or more, we ask them to say no to room cleaning during their stay, using the citizenM app or in room iPads, and we'll donate 3 EUR per night on their behalf. You can see the total donated so far here – we update it every month.
conscious travellers
in this section...
'Conscious travelling' – and 'conscious travellers' – are phrases you hear more and more in relation to flying, tourism, hospitality and general globetrotting. This is because of rising awareness of the impact of travel. Today's conscious travellers want to minimise this impact – they are mindful about how they move around the world and interact with communities they visit. citizenM wants to be the hotel of choice for all conscious travellers.
what we do
Conscious travellers think holistically how their travel choices impact the world and the communities they visit – but this responsibility shouldn't be shouldered by the traveller alone. The hospitality industry can do a lot to make conscious travel easy. Here are a few examples of what we do:
in control
Room temperature presets can reduce the energy we use in our hotels, and reduce our carbon footprint too. Getting this right is easy at citizenM, thanks to clever tech. We put the simple controls on our room iPads and on the free citizenM app – cooling a room is as easy as a touch or a swipe. No complicated wall units and buttons here!
eating for the planet
We serve vegetarian and vegan food at all our hotels. The menus are regularly updated throughout the year to optimise the use of in-season products from our (mostly) local suppliers. Best of all, in the free citizenM app, guests can see all food and beverage menus before they book a stay – knowing in advance makes conscious travel easier.
free bikes
Our four Dutch hotels have free bike fleets for easy, eco-friendly city commute. Guests in Amsterdam and Rotterdam can ask for a bike on first-come-first-served basis. In case all bikes are already in use, we will recommend a great local rental place.
unlocking community experiences
A booking via our app unlocks a whole world of local experiences, places to visit, and perks from hand-picked partners in all our cities. We gather our recommendations into great lists like 'best green spaces in town', 'running routes' and 'late-night cocktails' to help conscious travellers experience the community like a local.
more to come
We are working on more initiatives for conscious travellers. In the meantime, there's much more good stuff in the 'growing and operating sustainably' chapter above – like how we deal with water, energy, food waste and plastic.
Click the button for more information on our Environmental & Social Governance (ESG) approach and an extensive report on all the initiatives and targets we have.

Questions? Get in touch via sales@citizenM.com.