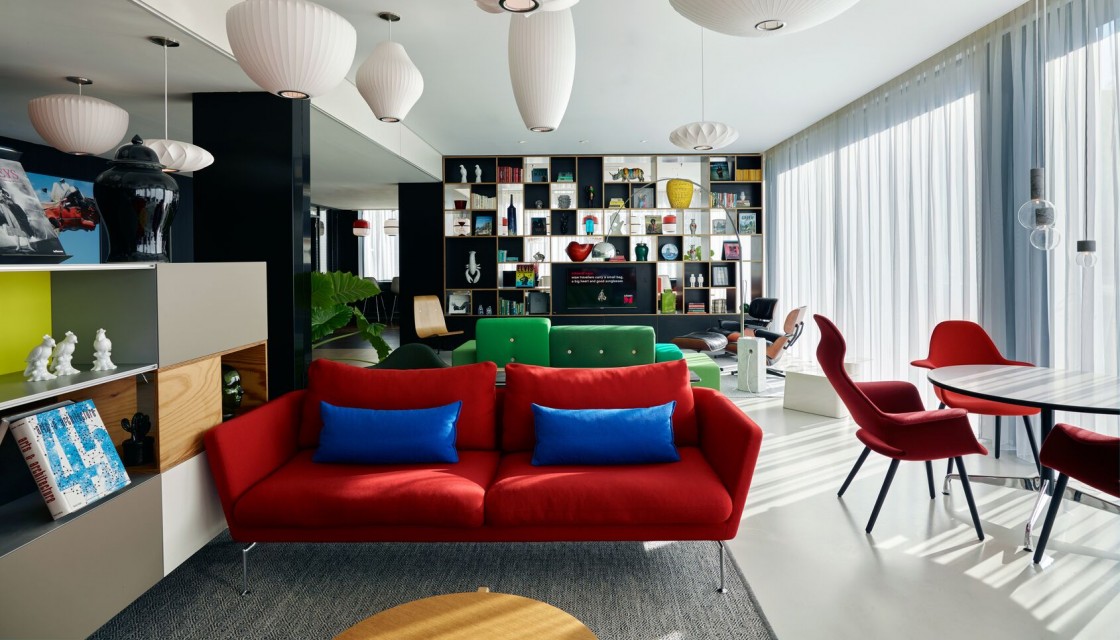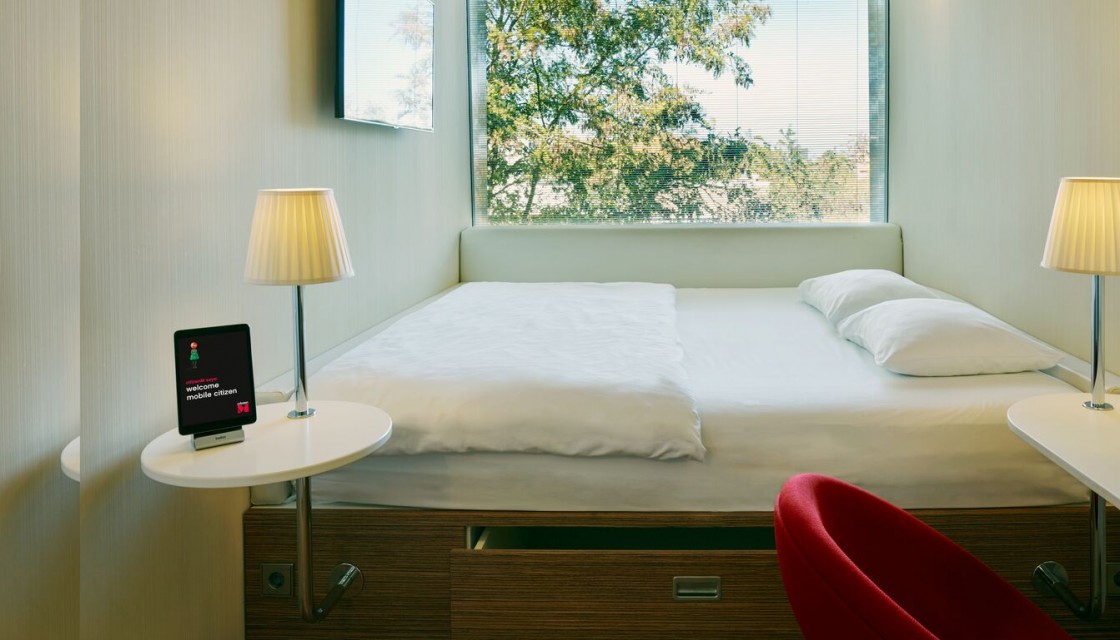 book your stay
train
7 mins from Schiphol Airport
walk
6 mins from Zuid train station
meet
located in Zuidas business district
smart size, big fun
The citizenM room has affordable luxury coming out of its ears, including an XL king size, super comfy bed, ambient mood lighting, wall to wall windows, free movies, and superfast free Wi-Fi.
time well slept
The citizenM bed is a gigantic 2 metres by 2 metres with the finest luxurious Italian linen and pillows fluffier than a baby duckling. Enjoy it all to yourself, or share it with a friend. But only 2 citizens max allowed per room, please. So no parties (sorry).
just turn up and tap
The rumours you might have heard are true – you can turn your citizenM room pink, completely shut out the world with a serious blackout blind, and ponder our impressive movie library, all without getting out of bed. It's all thanks to the MoodPad – an iPad that found its true life calling. That's not all it can do either, but we'll let you try the rest for yourself. Now you're in control, citizen!
rain shower power
The citizenM rain shower has been specially designed to wash away even the harshest jet lag from the longest-haul traveller. So, if you've just stepped off a never-ending flight, and you're not sure if it's morning, afternoon or the middle of the night, make your way to your fancy citizen room - you'll feel fresh as a daisy and wide awake like you've just had the best night's sleep of your life.
lather, rinse, repeat
There's even citizenAM and citizenPM shower/shampoo for day or night. Specially developed by the talented noses responsible for creations by Comme des Garçons, Viktor & Rolf and Helmut Lang to trick you into believing it's day time (or night time).
12 minutes to face-to-face with a Van Gogh
5
minutes by foot to Amsterdam Zuid metro, tram and train station
address
citizenM Amsterdam South hotel
Prinses Irenestraat 30
1077 WX Amsterdam
livingroom
livingroom
At a traditional hotel, you can choose to hang out in the lobby (but who would do that?), the restaurant (where you won't be left alone by the waiter) or your bedroom – not always the best option. You deserve better, citizen! That's why we designed you a stylish, comfortable, art-and-books filled space with a kitchen at the heart of it.

We call it the living room. Clever, eh? Sit down, put your feet up and feel just like home.
canteenM
canteenM
all day, all night, all hungry citizens
canteenM isn't a restaurant, but a kitchen for modern mobile citizens. It's a breakfast bar in the morning, a fully loaded lunch spot in the afternoon and a cocktail/wine bar in the evening. Later, it transforms into an all-night cure for snack attacks. Oh, it serves quick and delicious dinners too when you don't have time to eat in the city. Just like home... but better!
at least 10% off your next stay...
that's not a welcome discount – it's always-and-forever discount
societyM meeting rooms
societyM meeting rooms
Are you like us: you hear the word 'boardroom' and you immediately feel stressed and fatigued? It's time to fire the boardroom and come to our creative meeting space instead – societyM. It's all about creativity, colour, natural daylight, walls to write on, and ultra-fast Wi-Fi. Of course, we haven't forgotten the most important thing – coffee. It's free and unlimited. Have a good meeting!