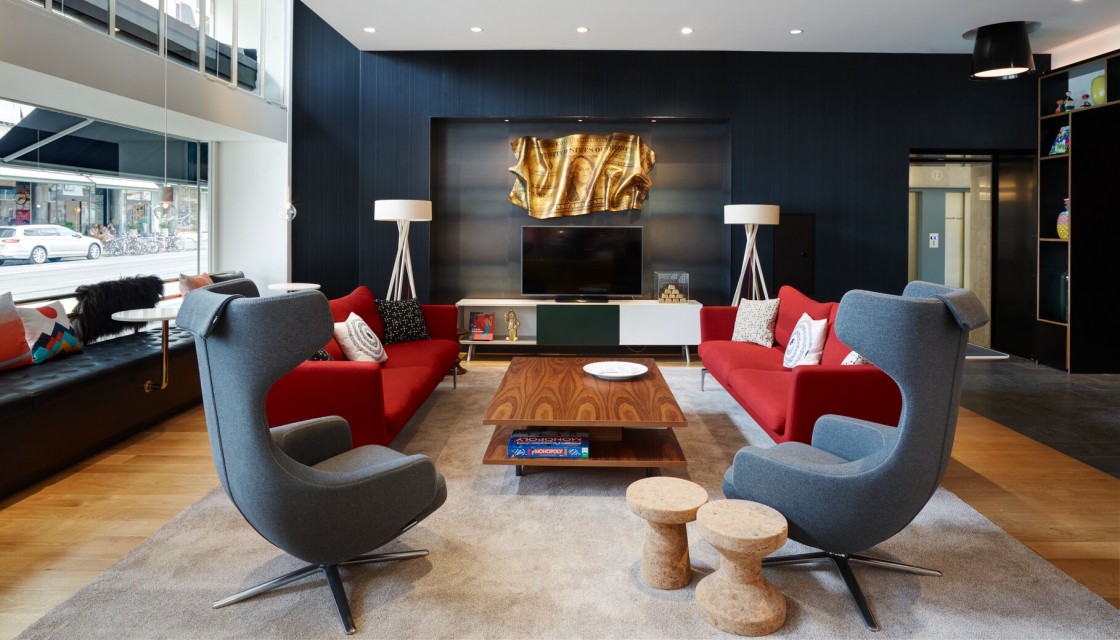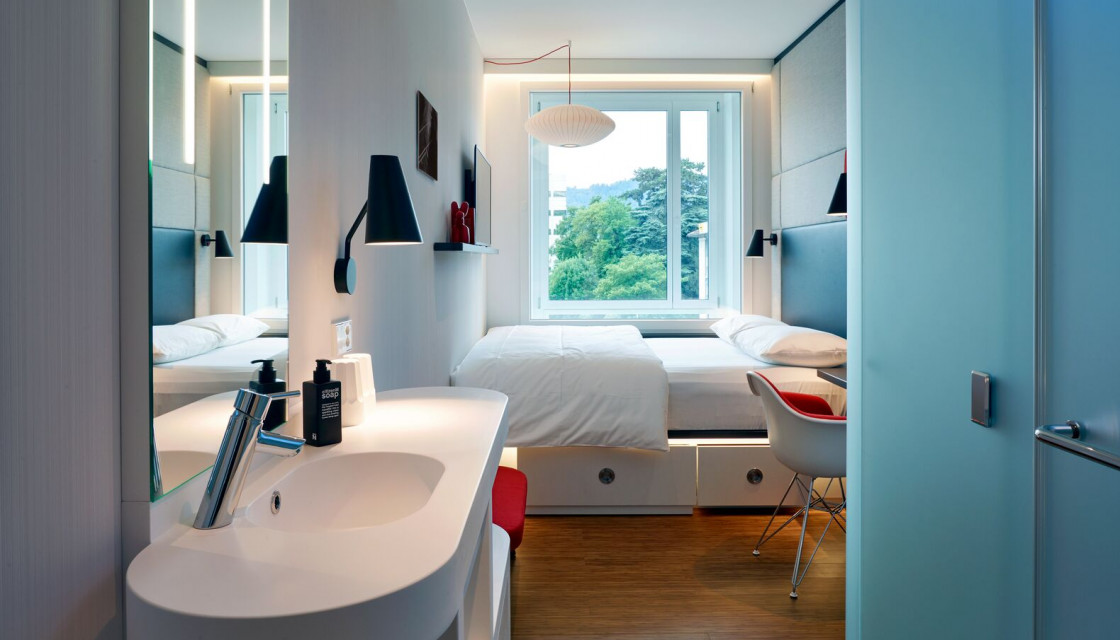 book your stay
walk
10 mins from Central Station
ride
20 mins train from Zurich Airport
relax
11 mins walk to Lake Zurich
size matters?
It's quite simple: in a city of big sights and big business, you need big sleeps. You also need a luxurious power shower, and enough entertainment to fill any free time you have left (if that's even possible in Zurich).
sleep all you like
You probably miss one thing a lot while you travel: your own bed. We'd like to present a very lovely alternative: our bed. It's got an XL king-size mattress fit for royalty, dreamy pillows and frothy duvets. Sleep well, mobile citizen.
stay, sing, sleep
Everything you need, nothing you don't – it's your perfectly designed citizenM room, in a nutshell. And no, you don't have to be a bendy pretzel to get around it. Unless, of course, you want to. Go ahead, do your best half moon pose.
opera singers welcome
The power rain shower in your room is the second best thing after the bed (we think). It's spacious enough for a big stretch, and powerful enough to make you forget the hours you've travelled.
dangerously easy tech
Staying in bed is a wonderful thing, especially when you don't have to get out to close the blinds, turn up the heat, or switch off the lights. Yes, you can do all this with a MoodPad in your hand. Did we mention it changes TV channels too?
if you're fond of fondue, ask us where the locals eat
10
minutes by foot from Zurich Central Station
address
citizenM Zurich hotel
42 Talacker
8001 Zürich
living room
living room
deliciously plump cushions
What's your favourite spot to hang out? At citizenM, we hope its everywhere. To chat and sip a cocktail, sit near canteenM. To hang out with friends or read one of our books, find your favourite couch. Work? That happens – so we designated a quieter area for that too.
Designer furniture often comes with 'look but don't touch' warning. Not at citizenM! Our friends at Vitra let us pick the coolest couches, tables, armchairs and bookshelves for the living room. See (and sit) for yourself.
canteenM
canteenM
In a city like Zurich, your lunch and dinner could be anything you like... except sometimes, there just isn't time to go out. It's alright! We may not have a restaurant, but we do have a small-yet-mighty-great lunch and dinner menu. Eat in with us.
at least 10% off, always and forever
Just sign up, jump up, check your email, done!
societyM meeting rooms
societyM meeting rooms
Say 'grüezi' to societyM; creative meeting spaces for Zurich's brightest minds (that's you and your workmates). We have 5 meeting rooms, brimming with all the tech essentials you need – including Apple Wireless and smart TVs. There are walls to write (or doodle) on, lightning-fast free Wi-Fi, natural daylight, and enough unlimited coffee to keep you sharp until cocktail hour. Go ahead – nail that presentation, practice a speech or host this season's most heated debate.