We ate all the cheese in Zurich so we're coming to Geneva. A beautiful 144-room hotel will be our second Swiss home, just minutes from the city's famous Old Town.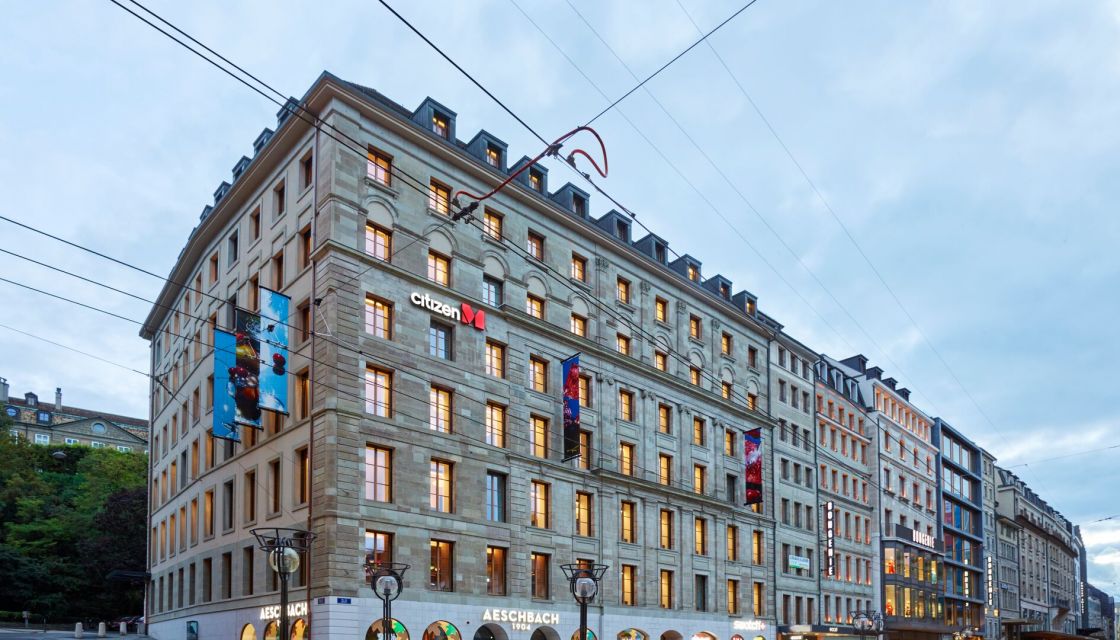 book your stay
train
15 mins walk to Cornavin Station
plane
20 mins by car to Genève Aéroport
Instagram
15 mins walk to Jet d'Eau
it's surprisingly perfect
Heaven is a high-pressure shower after a thousand-mile flight. It's a humongous bed with the fluffiest pillows. It's late check-out when you need extra zzz. It's a citizenM room – made with everything you need and nothing you don't.
don't get out of bed
They're royal in scale (XL king-size, to be exact) and in softness. Think husky puppy on the fluffiest cloud.
you're the boss
The best thing about our rooms? They're controllable using a MoodPad. Lights, blinds, movies, wake-up alarms and even the temperature can be customised while you sink deeper into your dangerously comfy bed.
shower for showtime
No trickling, droopy showers here – just perfect pressure and soothing temperatures. Add a few squirts of our full-size AM or PM shower gels, and hello clean citizen. Want to dazzle Geneva with your shiny locks? Just ask an ambassador for conditioner.
15 minutes (and 32 'wows') from Cornavin Station
5
minutes walk to Lake Geneva
address
citizenM Geneva hotel
31-33 Rue de la Rotisserie
1204 Geneva
contact
please visit our support pages for our contact details
Tel: +41 225 017 514
parking? here
livingroom
livingroom
like home, plus a barista
A weary traveller wants to relax. A business traveller wants a quiet place to work. A social traveller wants to mingle. In our living room, you can do all three. Grab a book, catch up on emails, sip a cocktail with friends, or just sit (on very stylish Vitra furniture) and admire our endless art collection.
at least 10% off your next stay...
our guide to getting 10% off every stay
canteenM
canteenM
Ever turned up to a hotel hungry but there's nothing to eat? Never at citizenM. Local food, unusual snacks and refreshing drinks are available at canteenM 24/7. Say the word and a craft cocktail will be shaken (or stirred) for you in no time. As for coffee? Ours is legendary – just tell us how you like it.
The Swiss do food well – we don't blame you for wanting to try it all. But your time is precious, especially in the birthplace of watchmaking. Save it by eating in with us. Our lunch and dinner menu is perfect for busy citizens who want to eat quickly but deliciously before stepping out on the town.